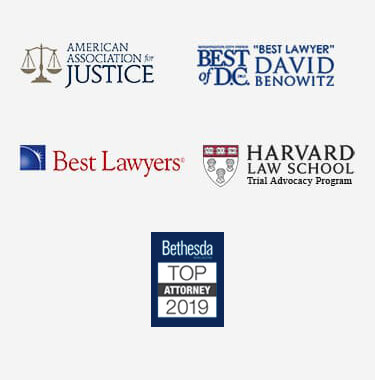 Virginia Surgical Error Attorney
Complications during surgery are a big fear for patients, and for good reason. A complication can turn a simple, safe surgery into a deadly procedure. Although complications can arise unexpectedly by no fault of anyone, they can also be the result of poor or hasty decision-making by medical practitioners. If you or a loved one has been the victim of surgical complications, you should contact a Virginia surgical error lawyer. A surgical error is, in broad terms, a mistake that is often completely preventable. While there are some cases of surgical errors that are the result of the incompetence of a physician, the majority of them are the result of improper preoperative planning or having inadequate communicative processes or procedures during surgery. The surgical error attorneys at Price Benowitz LLP have the medical malpractice knowledge and sensitivity required to pursue your case.
Surgical Errors in Virginia
There are thousands of patients who suffer from some type of surgical complication each year in various U.S. hospitals. In Virginia the number is also significant and many of the cases were preventable with proper planning and following required protocol. According to the Joint Commission, the Chicago-based group that accredits the nation's hospitals, Virginia is among half the states that do not require doctors or hospitals to report mistakes like wrong-site surgeries. The commission also estimates that "wrong-site surgeries occur 40 times a week in U.S. hospitals and clinics."
The fact is that any type of surgery can be plagued with a surgical error that leads to a complication causing injury or death to the patient, but when those surgical errors are preventable and still occur, it is especially problematic. If you or a loved one has been the victim of this kind of preventable complication, please contact a Virginia surgical error lawyer for more information.
Common Examples of Surgical Errors in Virginia
Some of the most common surgical errors that may result in a medical malpractice claim are highlighted here:
Surgery that is performed at the wrong site on the body;
Incisions that are not completed properly;
An operating surgeon who leaves equipment or sponges inside the patient's body;
An operation that is performed on the wrong patient;
Damage that occurs to the nerves;
Errors with anesthesiology.
While there is some degree of risk with any type of surgery, such as stroke or heart failure, and all patients are required to sign a consent document that advises them of these risks, there are some errors that go beyond the acceptable risks. For more information on what your options may be in a specific case, contact a Virginia surgical error lawyer for a free consultation.
Surgical Errors Causes
In most cases, a physician and their staff will follow a standard protocol before, during as well as after any surgical procedure. Even with these protocols, there are errors and mistakes that can still occur due to factors, which include:
Inadequate Preoperative Planning: The medical staff that is responsible for the patient needs to acquire the entire medical history of the patient, which includes any reactions to certain medications, and they must also evaluate the potential risks involved with a certain surgery that is going to be performed on the patient.
Miscommunication: There are some cases where a nurse or other medical staff may not identify a patient properly or mark the wrong surgical site. Additionally, a surgeon may be misinformed regarding other types of material issues that will affect the entire surgery, or they may misread the dosage of a drug or that the patient has an adverse reaction to a particular drug. It is important that the surgical staff account for all of the surgical equipment and sponges after a procedure; however, there are cases where equipment or sponges wind up being left in a patient's body after the procedure is complete.
Fatigued or Impaired Doctors or Nurses: It is a well-known fact that surgeons and other medical staff work long hours, and this may lead to fatigue that enhances the probability of dangerous behaviors. If this is the situation, their judgments may be impaired when a procedure is taking place, leading to potentially harmful or deadly actions.
Neglect: This is when the medical staff does not sterilize equipment or instruments properly or they use surgical instruments that are defective. As a result, this may lead to septic shock, infection or other types of life-threatening conditions.
Incompetence: Every surgeon must endure many years of training prior to reaching their current position; however, it is important to realize that there are still some surgeons that may not be competent to perform certain operations or procedures. In other cases, doctors or surgeons may not have kept abreast of new developments in the medical field.
A Virginia Surgical Error Lawyer Can Help
If you feel that you have fallen victim to a case of medical malpractice due to surgical errors, it is important that you contact a qualified Virginia surgical error attorney as soon as possible. They will discuss the relevant law with you, and how it applies to your case. If you retain a surgical error lawyer, they will be able to help examine your medical and hospital records, depose and interview all of the staff that was involved in the procedure when the surgical error occurred, and retain a high level of objectivity to determine if a surgical error did in fact occur.