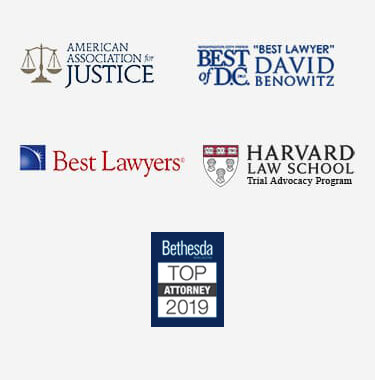 Medical Malpractice Cases in Virginia
If you or a loved one have been injured due to medical malpractice, there might be a case. It is important to get in touch with a skilled Virginia medical malpractice lawyer today to begin discussing the steps to take during a case.
Common Medical Malpractice Cases in Virginia
One of the most common forms of medical malpractice is failure to diagnose cases, in which a physician or medical provider has examined a patient and either has not come to the correct conclusion or has come to a conclusion that is disproven down the line based upon the facts presented to them. Other common types of medical malpractice cases are examining the result of a radiology testing incorrectly, or operating on an incorrect part of the body, whether it is an organ or a limb.
At What Point Does a Mistake Become Medical Malpractice?
A question I commonly get asked is, "I've had a bad unintended result during a medical procedure. Does this mean I'm a victim of malpractice?" The answer to that is not necessarily.
There are certain risks associated with any medical procedure. Doctors are not infallible. The medical community is not infallible. Mistakes do happen. Sometimes these mistakes are understood by the medical community and are accepted as risks of the procedure or risks of the type of treatment that is authorized. Oftentimes, it falls outside of those accepted risks.
The difference between a mistake and medical malpractice is whether or not there was a breach of the accepted standard of care. That terminology is very important. That means that the medical provider has deviated from what their colleagues in medical community have said is the appropriate care that should be given in those particular circumstances.
Common Mistake to Avoid in Virginia Medical Malpractice Claims
The number one most common mistake is not contacting an attorney early in the process. Like in other areas of law, contacting an attorney as soon as you feel that you or a loved one may be a victim of medical malpractice is very important.
There is certain evidence that must be preserved in a medical malpractice case, depending on the type of medical malpractice alleged. There may be tissue samples or blood work that will be discarded after a period of time if not preserved. There are medical records and documentation that we need to get to a medical expert to evaluate and see whether or not it's a malpractice case.
Getting that information to someone as soon as possible is very important because there is a very short statute of limitations on medical malpractice actions in Virginia. If you proceed on a medical malpractice action, the case will have to be embedded and found to be meritorious by a medical professional.
What is a Gap in Treatment?
Gap in treatment is a term that comes up in personal injury cases as well as medical malpractice cases. When an attorney or an insurance professional says "gap in treatment," it means that an injured person received treatment from a medical provider and then the records stopped for a while.
Either they didn't receive regular treatment or they went to a provider that didn't document their treatment properly. It is also possible that they were feeling better and simply didn't think they needed treatment for a while. Any time that the record does not follow a standard schedule, we call that a gap in treatment. That is something that the defense side will look for to try to prove that a person's claim does not have merit, but that is not always the case.
People have gaps in treatment for a lot of different reasons. Whenever a person is legitimately injured and has significant damages as a result of either personal injury or medical malpractice action, they want to make sure that they avoid gaps in treatment in order to prevent creating red flags down the road.
What Are Some of the Larger Hospitals in Virginia?
Virginia has a large hospital system. Generally, hospitals are located where the population centers are. In Northern Virginia, near our offices in Leesburg, Fairfax and Manassas, we have the Inova System. That system includes Inova Fairfax Hospital, Inova Fair Oaks Hospital, Inova Loudoun, and other Northern Virginia campuses.
There are also hospitals that are independently run by different groups including Sentara Potomac Hospital, Prince William Hospital, which serves the Woodbridge-Manassas area, Reston Hospital, Virginia Hospital Center in Arlington, Mt. Vernon in Alexandria, and the growing Stone Spring Medical Center in South Riding, Virginia.