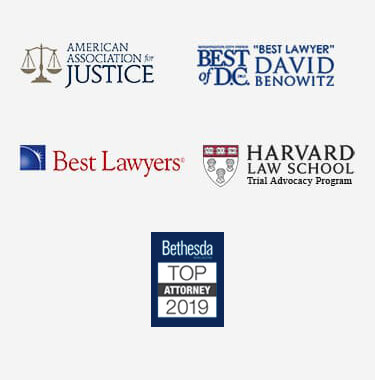 Consequences of Inappropriate Medication in Virginia
Medical malpractice is a complex field of personal injury litigation. The range of medical negligence covers misdiagnosis, surgical errors, medication errors, and more. While the media covers cases of tragic misdiagnosis, severe surgical errors which result in improper amputation, or other egregious medical mistakes, cases of improperly administered drugs often fail to make the news. For those suffering from the adverse side effects or life-altering impacts of wrong medication, the repercussions can be just as traumatic as headline-winning cases of other types of medical negligence. Therefore, if you or a loved one have suffered due to an inappropriate medication contact a medical malpractice lawyer in Virginia today.
Medication Errors in the Commonwealth
The National Coordinating Council for Medication Error and Prevention (NCCMERP) defines a medication error as:
"… any preventable event that may cause or lead to inappropriate medication use or patient harm, while the medication is in the control of the health care professional, patient, or consumer. Such events may be related to professional practice, health care products, procedures, and systems including: prescribing; order communication; product labeling, packaging and nomenclature; compounding; dispensing; distribution; administration; education; monitoring; and use."
According to the Centers for Disease Control and Prevention (CDC), approximate 700,000 emergency room visits and more than 100,000 hospitalizations each year are the result of various adverse drug events (ADE).  The agency additionally notes that more than 200,000 deaths each year may result from medication errors.  Experienced personal injury attorneys are able to review specific factual details and medical records on a case-by-case basis to determine whether a health care provider may be liable for such events.  If you have suffered because of a medication error, contact an attorney to find out more about patient rights.
Failure to Account for Medical History
A physician's failure to thoroughly review each patient's medical history and pre-existing conditions leaves the patient vulnerable to serious medication complications.  Additionally, any failure on the part of the patient or administering medical professionals to accurately and completely report past and current conditions, medications, and adverse reactions can leave the door open for catastrophic drug reactions to occur.  If a doctor prescribes a medication contraindicated by a patient's medical history, the physician may be held liable for the failure to thoroughly assess the patient's condition and any resulting harm.
Treating the Wrong Medical Condition
According to a report by the Washington Post, missed, improper, and delayed diagnoses result in far more cases of medical malpractice than medication errors and surgical errors. However, a misdiagnosis not only allows an undetected condition to fester and thrive, but may also leave a patient taking medications that fail to treat the real health problem and can even cause new complications or exacerbate existing conditions.
Dangerous Prescription Drug Combinations
When prescribing a new drug or combination of drugs, it is imperative that a physician take into consideration every medication the patient is currently taking or will be taking. This includes not only other prescription drugs, but-over-the-counter (OTC) medications, vitamins, and dietary supplements as well. It is also the responsibility of the medical professional to make the patient aware of possible drug interactions when taking all medications into account.
The physician is not the only one responsible for avoiding potential pharmaceutical complications. A pharmacist should also note a patient's list of medications, watching for potentially harmful or even fatal drug interactions. For instance, a patient taking the blood thinner Coumadin (warfarin) should be informed that combining the drug with OTC aspirin, non-steroidal anti-inflammatory drugs (NSAIDs), sulfa-drugs, and certain antibiotics may cause lethal bleeding complications. Other hazardous drug combinations or interactions of which a patient needs to be made aware may include one drug's ability to render another ineffective, such as the reaction between antibiotics and oral contraceptives.
These types of medication mistakes are called prescription errors, and can be very harmful to patients.
How a Medical Malpractice Lawyer Can Help
Medication errors occur every day in the United States. Holding those responsible for such errors liable for their actions sends a message to the medical community that such oversights are unacceptable and challenges medical professionals to take extra precautions when treating patients. If you or a loved one has fallen victim to a harmful medication error, contact a personal injury attorney to inquire about your right to pursue financial compensation for your suffering.