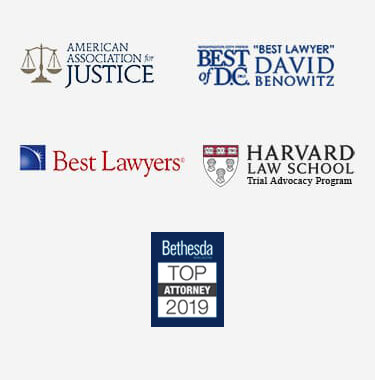 Virginia Real Estate License Lawyer
You worked hard to build a real estate practice you can be proud of. You have multiple subordinates under you, working hard for your clients. Then, an issue with your license before the regulatory board arises and your hard work is suddenly at risk.
Consider hiring a Virginia real estate license lawyer to protect your license. With experience handling cases like yours, a local professional license defense attorney could work with you to identify potential issues, represent you before the board, and appeal adverse rulings.
The Virginia Real Estate Board
The Real Estate board has broad powers to revoke or suspend any license if the license holder has not acted in accordance with real estate regulations and best practices. Va. Code Ann. § 135-20-155. There are many provisions to comply with, but below are some common areas people end up in hot water over.
What is the Role of a Supervising Broker in Real Estate License Issues?
Every office and real estate group must be supervised by a supervising broker, who is essentially responsible for the running of the brokerage. Duties include reviewing documents such as leases, contracts, and advertising materials, creating training procedures, ensuring compliance with current real estate legal requirements, and supervise unlicensed employees. Further, the loss of a supervising broker's license may result in the suspension or revocation of licenses for subordinate brokers.
Maintaining Licenses
Licenses require much more than just paying an annual fee. Licensed individuals must keep the board informed regarding various things, including:
Any name or address changes
Current business address, firm, and branch office name
Termination of active status.
Changes of address, name, or location typically must be made within thirty calendar days of the move. Termination of active status must usually be made within ten calendar days of the termination of activity.
Escrow Accounts
Holding money in escrow accounts requires a federally insured escrow account for the firm or sole proprietorship. Escrow accounts typically cannot be accessed until a licensee has earned the amount in escrow. Further, "commingling of funds" such as mixing client and firm assets is strictly prohibited.
Procedures before the Board
Hearings and appeals before are governed by Virginia's Administrative Procedure Act, and it may be difficult to navigate these processes without help from a dedicated and experienced local real estate license defense attorney.
Hearing
The hearing is a trial-like event and a licensee has a right to retain their own legal advocate and have them present at these proceedings. With the help of that attorney, a defendant may present witnesses, cross-examine the opposition's witnesses, and present evidence. Findings and decisions are on the record and may be appealed in a state court.
How Could a Real Estate License Suspension or Revocation be Appealed?
You may file a petition for reconsideration before the board. This petition must be filed within 15 days of the final decision. However, you may also file for judicial review with a Virginia state court. How and where to appeal an adverse ruling is strategic decision, meaning a lawyer may be a necessity for successfully navigating the process.
Speak with a Virginia Real Estate License Lawyer Today
Your real estate business took years of work and you needed preparation to get your license. If you are facing suspension or revocation of that license, your entire future in the real estate sector may be at stake. When you are facing these challenges, it may be necessary to work with a Virginia real estate license lawyer. Call today to schedule a consultation and learn about your legal options.