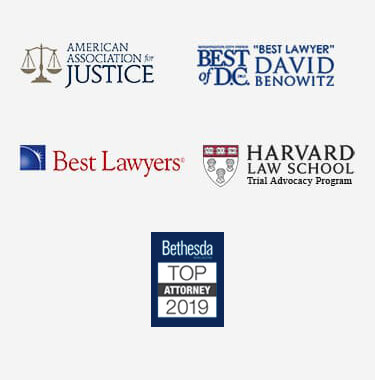 Virginia Dental License Defense Lawyer
You studied hard, passed your licensing exam, and built a dentistry practice you can be proud of. The fruits of your labor are now under threat with the looming shadow of disciplinary action from the Board of Dentistry.
Consider hiring a Virginia dental license defense lawyer to aid in your defense through this challenging time. Your practice and financial stability are on the line, trust in the help of experienced legal counsel.
Virginia Dental Discipline Basics
There are many ways you can be disciplined by the Board of Dentistry. Common causes of disciplinary proceedings include:
A criminal conviction involving a crime of "moral turpitude" (i.e. dishonesty).
Unprofessional conduct likely to defraud or to deceive the public or patients.
Intentional or negligent conduct practicing dentistry that causes or is likely to cause injury to a patient.
Assisting in the unlicensed practice of dentistry.
Performing a procedure subject to certification without such valid certification required by the Board.
Like other medical professionals, you can negotiate to surrender your license in lieu of facing disciplinary action. The results of an investigation can form a record that can expose you to criminal or civil legal consequences.
Investigation Process
There are two types of investigations that could result from a complaint. The first is called an administrative investigation and is conducted primarily through phone and email. The second is called field investigations, which include, in addition to the methods of administrative investigations, face-to-face interviews and inspection of facilities.
Hearings
Someone may have to appear for two different kinds of hearings. For either, notice should be received at least a month in advance as to the nature of the hearing, location, and time.
The first type of hearing is called an informal conference and serves to try to resolve issues through negotiation and settlement. Any allegations and results of the investigation are then discussed between all parties, with an opportunity for the accused to speak for themselves Either the defendant or their lawyer could speak during a conference.
Unlike a conference, a formal hearing is a trial-like procedure usually involving the Board acting as a fact finder. Similar to trial, a defendant may be represented by a lawyer, present and request witness testimony and documentary evidence, and cross-examine witnesses. The Board will make findings of fact and conclusions of law in a written decision.
Options Following an Adverse Decision
There are still legal options, even if the board decides to discipline a person and if the punishment is as severe as suspension or revocation of a license. A dentist may file a petition for reconsideration with the Board within 15 days of the final decision. Unless some new piece of evidence comes to light, the Board is unlikely to reverse itself.
Alternatively, a Virginia state court can review the Board's decision. A state court typically requires an incorrect interpretation of law or a particularly erroneous conclusion of law before it will reverse an agency, but this may be possible with the help of a local dentistry license attorney.
Hire a Virginia Dental License Defense Lawyer Today
Your reputation, career, and financial stability are on the line when the Board initiates disciplinary action against you. Do not leave anything to chance, hire a Virginia dental license defense lawyer. With years of experience defending dentists like you. Call right away to get started.