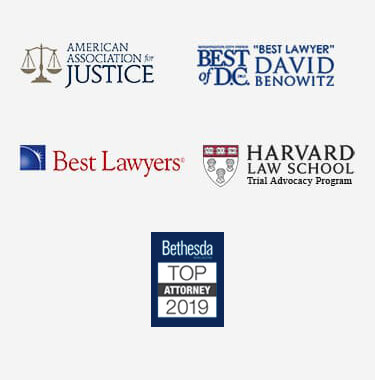 Virginia Physician License Defense Lawyer
All through medical school, you pushed yourself, and you worked until you became a physician, earning the ability to help people heal. Now that goal is under threat as you face a licensing issue before the board. Your livelihood and legal ability to help patients depends on maintaining your license.
It may be necessary to hire a Virginia physician license defense lawyer. With years of experience you can count on, a skilled license defense attorney could advocate for you during both informal and formal hearings, negotiate on your behalf, and appeal any adverse decisions.
Virginia Medical Discipline Basics
The conduct of medical practitioners in Virginia is governed by a board, and that ruling body may take any of the following actions if there is a complaint filed against you:
Dismiss the case
Modify a previous order
Issue a formal reprimand and require remedial classes
Suspend or revoke the license to practice medicine
Impose monetary fines
In some cases, a medical professional and their local physicians license defense lawyer could negotiate the surrender of the license rather than face disciplinary action. Disciplinary action can form the basis for other criminal or civil charges.
Investigations
There are two main forms of investigation for issues with physician's licenses in Virginia. Administrative investigations are conducted primarily through telephone and email correspondence. Field investigations are conducted through telephone and email, as well as face-to-face interviews. Field investigations may also include the inspection of facilities.
Disciplinary Hearings
Hearings come in two forms, and you should know what to expect from either. For both, you should receive notice at least a month in advance as to the time, location, and nature of the hearing.
An informal conference serves as case resolution prior to the trial-like formal hearing. Here the allegations and facts of the case are discussed between all parties, and the defendant has the opportunity to state their case, potentially with the help of a dedicated attorney.
In contrast, a formal hearing, is akin to a jury trial with a panel of the board acting as a fact finder. You may be represented by counsel, subpoena witness and documents, submit testimonial and documentary evidence, and cross-examine witnesses. At the conclusion of the hearing, the board would make findings of fact and conclusions of law to determine what action, if any, is appropriate. Then, a final order is entered. At this point, it may be necessary to seek to appeal by filing in state court.
Appeal and other Options
If the final decision is negative, the medical professional under scrutiny would have several legal options for next steps. Virginia law permits any party to file a petition for reconsideration before the agency. This petition must be filed within 15 days of the final decision and does not always guarantee the agency will reconsider the ruling at all or that the outcome will be any different.
Alternatively, someone may file with a Virginia state court to review the agency's decision. However, filing with a judicial court does not guarantee the court will act any more favorably than the agency.
Hire a Virginia Physician License Defense Lawyer Today
With your license on the line, your livelihood and the care of your patients is at significant risk. Hire a Virginia physician license defense lawyer to ensure you have the best chances to keep your license. Do not leave your license and future as a doctor to chance, call today to schedule a consultation for your case.