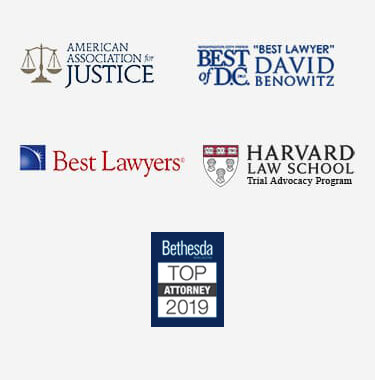 Virginia Occupational Drivers' License Defense Lawyer
Driving as an occupation can require special licenses in many cases. These commercial driver's licenses (CDLs) are necessary to legally operate 18-wheelers and other large commercial vehicles. Driving a commercial vehicle is an enormous responsibility. These massive vehicles can cause significant damage when they are involved in a collision, which has led the Commonwealth to and many employers to deal with violations harshly.
To protect your livelihood, it is important to discuss your options with a dedicated professional license defense attorney. You are entitled to a defense against any attempt to suspend your license. A Virginia occupational drivers' license defense lawyer could provide that defense.
Types of Commercial Driver's Licenses in Virginia
Not just anyone can operate a commercial vehicle in Virginia. These large commercial trucks require a special license to operate. In fact, there are varying types of occupational licenses depending on the size and type of the commercial truck in question. Most states, including Virginia, categorize these vehicles using the same class designations as the Federal Motor Carrier Safety Administration. These categories are known as Class A, B, and C licenses.
Class A vehicles are the largest of the three. They include tractor-trailers with a gross combination weight rating of more than 26,001 pounds. This license could include trucks with multiple trailers depending on their weight. The holder of a Virginia Class A license can also operate Class B and C vehicles.
Class B vehicles also weigh more than 26,000 pounds. However, this category is limited to straight trucks or buses, not truck and trailer combinations. School buses also fall within Class B. A Class B driver may also operate Class C vehicles.
Class C vehicles are any commercial vehicle that carries hazardous waste, or that carries at least 16 passengers. This means any vehicle designed to carry 16 or more people that weighs 26,000 pounds or less would qualify as a Class C vehicle.
Factors Causing an Occupational Driver's License Suspension
Any moving violation or driving-related criminal conviction could result in the suspension of an occupational driver's license. In addition, a conviction could also result in the immediate termination of a driver from their job. Some moving violations that could lead to the suspension of commercial driving privileges include:
Speeding
Failure to yield
Any conviction could make it difficult for a driver to make a living. The good news is these offenses are often defensible. A Virginia defense attorney could assist anyone with an occupational driver's license fight back against these charges.
The Right to an Attorney
Every motorist – including commercial drivers – has the right to legal counsel when their license is at risk. This right includes both criminal proceedings as well as during administrative hearings. A Virginia defense attorney could give an occupational driver their best chance at keeping their license.
Speak with a Virginia Occupational Drivers' License Defense Attorney As Soon As Possible
When driving is your livelihood, the risk of losing your license is a serious issue. In many cases, it could cost you not only your current employment but also limit your options into the future.
You have the right to fight back against a suspension of your driving privileges. A Virginia occupational driver's license defense lawyer could investigate your case and help you develop the strongest defense possible. To get started, set up your initial case evaluation right away.