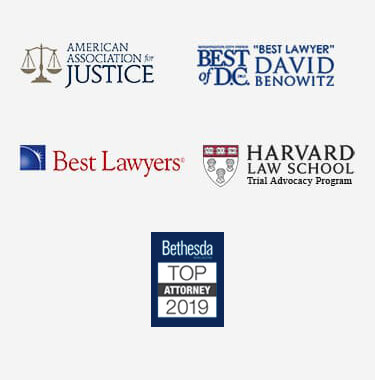 Virginia Psychologist License Defense Lawyer
Your psychology practice is in jeopardy if you are facing a license suspension or revocation. Losing your license could destroy your livelihood and prevent you from continuing to help your patients with their problems, potentially putting them at significant risk.
If your license to practice is on the line, you may need help from an experienced Virginia psychologist license defense lawyer. With years of experience, a license defense attorney is your zealous advocate during this challenging time. They could help you prepare a strong defense, speak on your behalf during hearings, and appeal any adverse decision.
Virginia Psychology Licensing Board Disciplinary Basics
The Board governing the practice of psychology can take disciplinary actions, including denying a license, for a variety of reasons. Criminal convictions, fraud, and drug use could all trigger intervention by the board. However, the most common reason for board intervention is professional negligence or violating practice standards. Defendants in these cases have a right to employ legal counsel and have them present during these proceedings.
The Board may dismiss the case, modify a previous order, reprimand the psychologist in question, suspend or revoke their license, and even impose serious monetary penalties. As an alternative, a license could be surrendered in lieu of disciplinary action and proceedings.
The state also permits a person whose license has been revoked to submit a new application for reinstatement of the license after three years according to Va. Code. Ann. § 125-20-170. The board may require a hearing prior to granting reinstatement, meaning a lawyer could be helpful when reapplying for a license that has already been revoked.
Investigations
Generally, the Department conducts either administrative or field investigations. Investigators are authorized by law to conduct investigations. Administrative investigations could be conducted via telephone, field investigations, facility inspections, and face-to-face interviews.
Disciplinary Hearings
There are two types of hearings a psychologist license may have to attend. The first is called an informal conference, the second is a formal hearing. In both types of hearings, a person must receive notice from the board describing the date, location, and nature of the hearing.
An informal conference could serve as a case resolution method prior to a trial-like formal hearing. The allegations and facts of the case are explained, and all parties are permitted to engage in a discussion to create a resolution without a final order being entered.
In contrast, a formal hearing is more akin to a jury trial with a panel of the board serving as fact finders. A professional in question may be represented by a local psychologist license defense lawyer, subpoena witness and documents, submit testimonial and documentary evidence, and cross-examine witnesses. At the conclusion of the hearing, the board would make findings of fact and conclusions of law to determine what action, if any, is appropriate. Then, a final order is entered, and any reversal or modification to these orders will require appealing the result in a state court.
Consult a Virginia Psychologist License Defense Lawyer
You studied hard so that you could help people with their psychological issues. Now, your license is threatened and you may need assistance from a Virginia psychologist license defense lawyer. Call right away to start building a case and protecting your license to practice.