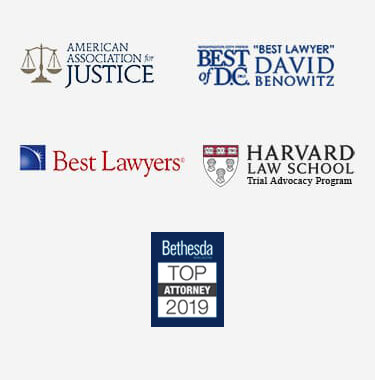 Virginia Physical Therapy License Defense Lawyer
As a physical therapist, you have dedicated your career to helping people in need. Years of training and experience provide you with the ability to improve the lives of other people. If you are currently facing a complaint to the Virginia Board of Physical Therapy examiners, you might be the one in need of help. A professional attorney could assist you in protecting your license and your livelihood.
If you are under administrative investigation or have been notified of disciplinary proceedings against you, there is no time to waste. While you are entitled to legal counsel, any delay in seeking help could only work against. By contacting a Virginia physical therapy license defense lawyer, you could improve your chances of avoiding disciplinary action.
Responding to an Official Complaint
Any complaints regarding the actions of a physical therapist are received by the Virginia Department of Health Professions. If the disciplinary complaint relates to a violation of state guidelines or law, the Enforcement Division of the department will undertake an investigation.
Typically, the Enforcement Division notifies a physical therapist when they receive a complaint. This is not an acknowledgment that the claim is valid. Instead, the division informs the therapist of the complaint and often asks for a response. In some cases, they may also seek specific records regarding the complainant's treatment if they were a patient.
There is no requirement that a therapist responds to a complaint. That said, a response from a Virginia defense attorney could provide investigators with the context that could protect their client's physical therapy license.
Ground for Suspension or Revocation
The Board has wide discretion on issuing licenses as well as revoking them. Virginia Code of Laws Section 54.1-3480 provides a number of factors that could lead to a license suspension or revocation. These include:
Unprofessional conduct
Substance abuse rendering a therapist unfit
Negligent conduct harmful to a patient
Conviction of a felony or misdemeanor of moral turpitude
False statements or fraud
Mental or physical incapacity
The Scope of a Suspension
When the Board takes action against a physical therapist's license, it prevents them from practicing in the field for a set period of time or even indefinitely. This decision closes doors far outside of the borders of Virginia, however, as the Commonwealth as adopted the Physical Therapy Licensure Compact.
Found at Code of Virginia Section 54.1-3485, this Compact binds Virginia and other participating states to a number of requirements. One of those requirements involves the rapid exchange of disciplinary information between states. This advanced level of reciprocity will make it difficult to obtain a license elsewhere during the course of a suspension in Virginia. The best way to avoid these complications is by working with a Virginia defense attorney to fight back against the suspension of a physical therapy license.
Reach Out to a Virginia Physical Therapy License Defense Attorney
There is a lot riding on a disciplinary case against you. If the Board opts to suspend your license or terminate it completely, years of hard work could be wasted. Even an outcome short of a suspension could do significant damage to your reputation.
If you are ready to fight back against the allegations against you, your first step should be to speak with a Virginia physical therapy license defense lawyer. Call right away and schedule an initial consultation.