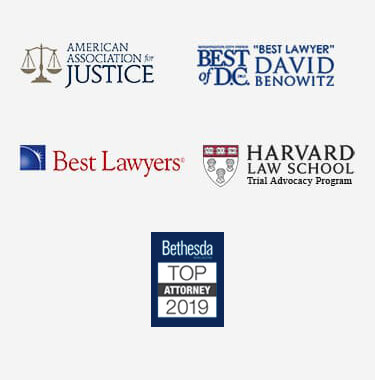 Washington DC Nursing Home Bedsore Warning Signs
Early detection of bedsores can be beneficial for nursing home patients. It is important for health care providers to monitor the condition of immobilized patients and respond appropriately to signs of bedsores.
If you or a loved one developed bedsores in a nursing home, due to staff or physicians' negligence, you may be entitled to compensation. Investigating the circumstances surrounding an injury and determining if a person or facility was negligent may be difficult, without the aid of a bedsores attorney. Speak with an attorney, regarding Washington DC nursing home bedsore warning signs, for evaluation of your claim.
Early Indicators of Bedsores
If a health care provider regularly inspects an individual's skin, they may be able to detect early signs of developing bedsores. Since bedsores arise from prolonged contact between a bony area of the body and a surface such as a bed or wheelchair, nursing home staff or physicians might find warning signs on a person's hips or heels.
Early warning signs of bedsores include:
Pus or fluid drainage
Redness of the skin
Temperature changes in affected areas
Swelling or pain
Warning signs of bedsores, if detected, may alert nursing home staff or physicians of the patient's medical needs. In earlier stages, bedsores may be easily treated. If medical professionals allow bedsores to progress to Stage 3 and Stage 4 ulcers, the patient may be at risk for life-threatening infections such as sepsis.
Nursing home patients may have conditions which affect their ability to communicate with staff and physicians regarding their symptoms. It is the duty of medical professionals to monitor a nursing home patient's condition and provide care in accordance with the expected standards.
Medical Malpractice and Pressure Ulcer Warning Signs
DC nursing home patients have a right to be free from abuse and neglect. When a patient presents warning signs of bedsores, nursing home staff should provide treatment that meets the appropriate standard of care.
If pressure ulcers worsen, due to a health care providers' negligence, the injured individual or their family may have a cause of action for medical negligence. The amount of damages depends on the circumstances surrounding the injury, as well as the severity of the injury. Generally, medical expenses and non-economic losses may be recoverable.
Punitive damages are typically not recoverable in a claim based on negligence. Punitive damages are intended to punish a defendant and deter bad behavior. Unless a claim involves particularly egregious conduct, punitive damages may not be allowed. An attorney could provide information regarding the appropriateness of punitive damages in a bedsore warning signs case in Washington, DC.
Nursing home medical records may contain relevant information in a bedsore case. A medical expert may be able to form an opinion, based on medical records and other evidence, about the level of care that the nursing home provided.
Medical records may also provide indication of the causes of an individual's worsening condition. If nursing home staff or physicians failed to meet the standard of care, and that failure caused an injury, they may be liable for damages.
Contact an Attorney Regarding Warning Signs of Pressure Ulcers in DC Nursing Homes
If you or a loved one presented warning signs of decubitus ulcers, but medical staff failed to take the appropriate actions, you might be entitled to compensation for medical expenses and other losses flowing from the negligence. Contacting a medical malpractice attorney, as soon as possible, could be the first step to financial recovery. Call a seasoned attorney today for information about your options where injuries have been sustained in an incident involving Washington, DC nursing home bedsore warning signs.