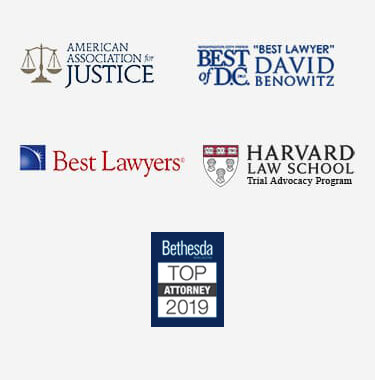 Washington DC Nursing Home Bedsore Settlements
The decision to settle a nursing home bedsore case can be a difficult one. Many factors must be considered when weighing settlements offers compared with the prospect of a trial. No amount of compensation can undo the damage that a nursing home has caused, but fair compensation may help relieve financial burdens.
Securing a settlement offer that reflects the value of the claim may require weeks of negotiation. Settlement offers may even arise during the months of the litigation process. Washington, DC nursing home bedsore settlements can vary in the amount, so case-specific legal advice can be beneficial in making a decision.
Evaluating a Settlement Offer
In order to determine whether a settlement offer is reasonable or not, a victim should consider many factors. The following may be helpful in making a determination:
Strengths and weaknesses of the liability argument
Risks involved in settlement v. trial
Weight of the evidence
One major factor to consider is damages. The damages claimed in a case may include both economic and non-economic damages. Economic damages, such as medical expenses, can be significant in a bedsore case.
In some instances, individuals who develop bedsores have to undergo surgical procedures or months of wound treatments in order to recover. Medical expenses stemming from the nursing home's negligence, which resulted in bedsores, should be considered along with other damages.
Non-economic damages, such as pain and suffering, could consider the ways in which the development of bedsores affected the victim's life. Damages for pain and suffering may also potentially be significant as well, in the absence of damages caps.
Another factor to consider in weighing a settlement offer is whether more information must still be gathered in order to fully evaluate the value of the claim. For example, the injured individual may require extensive long-term medical care.
If, at the time of a settlement offer, treatment is ongoing or costs of future medical care have not been evaluated, additional information must be gathered.
It is important to know the full extent of the injury prior to settling a claim. The opinions of medical experts, economists, and life care planners may be helpful in determining the nature of the injury and any future damages.
Settlement vs. Trial
In some cases, an individual may wish to go to trial in order to allow a jury to make determinations about the case. In other instances, trial may be the best option due to the unreasonableness of settlement offers.
An attorney can help an individual to evaluate the value of a claim and research the likely outcomes at trial. Understanding the strengths and weaknesses of a case is vital to predicting trial outcomes, but there are no guarantees.
Proceeding toward trial does not necessarily mean that a case will be tried in the end. Filing a lawsuit and progressing through the discovery process takes time. During that time, nursing home attorneys may continue to make settlement offers. It is a client's choice to accept or reject a settlement offer, but the advice of a seasoned advocate may go a long way in helping the individual to make the best decision for their particular situation.
Learn More About DC Nursing Home Bedsore Settlements
If a nursing home staff's negligence caused you or your loved one to develop bedsores, you may be considering your options for compensation. Washington, DC nursing home bedsore settlements can vary in amount, based on the facts and legal issues involved in a particular case. Contact a compassionate nursing home bedsore lawyer, as soon as possible, for assistance and advice regarding settlement in your case.