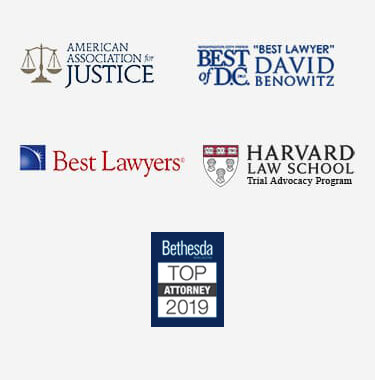 Washington DC Utility Worker Accidents Lawyer
Utility workers are responsible for servicing power lines, underground pipes and cables, and a variety of other utilities. Since most of their work takes place outside and they are around multiple dangers, they must worry about accidents other workers have the luxury of ignoring.
If you are a utility worker who was injured on the job, you may be able to obtain compensation for your pain and suffering. Your employer has a legal and moral responsibility to take certain measures to ensure your safety, and if they do not, they can be held liable in a civil court. The amount of compensation you obtain will be largely based on the extent of your injuries and the circumstances surrounding your case.
If you are ready to fight for your rights and compensation, get in touch with a Washington DC utility worker accidents lawyer.
Crane Accidents
Utility workers often utilize cranes in their day-to-day work, primarily to reach power lines and the roofs of tall buildings. When operated and maintained properly, cranes are extremely useful tools, but when they are not, they can be deadly. A fall from a crane can result in debilitating injuries, and in many cases, death.
Workers who use cranes are at risk of specific injuries and accidents. Some of the most common accidents associated with cranes include:
Crane collapse or boom failure – Crane collapse typically occurs when a crane is overloaded or operating on an uneven or unstable surface.
Crane striking a worker – Some employees are killed with they are struck by the boom or jib. Some of the accidents occur during the dismantling of the boom.
Overhead powerline electrocution – Electrocution is a constant threat for many utility workers.
To prevent accidents, employers should make sure their cranes are operable and their employees understand the importance of safety rules and regulations. Only employees with the proper training and qualifications should be allowed to operate a crane.
Employer Negligence
Negligence often plays a serious part in utility worker accidents. Employers are often more concerned with money than the safety of their employees, and when money takes a top priority, workers are placed in jeopardy. Employers often place utility workers in danger by:
Offering inadequate training
Failing to regularly maintain equipment
Hiring unqualified workers
Failing to conduct safety inspections
Allowing utility employees to work in unsafe conditions
When employer negligence is the cause of an employee injury, they may need the help of a Washington DC utility worker accidents lawyer.
Faulty Equipment
In some cases, a utility worker may not be able to sue their employee. For example, if faulty equipment is the cause of an accident, they may need to sue the manufacturer of the equipment. Equipment manufacturers are required to ensure their products are safe to use before they are released on the market. They must be inspected, tested, and examined before they are sent to retailers.
The idea of taking on a manufacturer can be intimidating, but in some cases, it can be done. Companies that produce subpar products should be held liable for their negligence and carelessness.
Discuss Your Case with a DC Utility Worker Accidents Attorney Today
If you are a utility worker who was injured on the job, you may be able to obtain compensation for your injuries. The compensation you are awarded may be used to pay for your medical and living expenses, even if you are able to return to work. If you are responsible for your own injury, you may still need a lawyer to help you obtain worker's compensation benefits.
Discuss your case with a Washington DC utility worker accidents lawyer when you are ready.