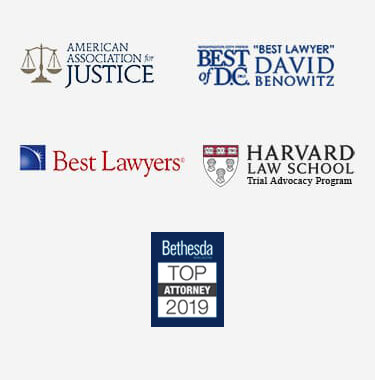 Mistakes to Avoid in DC Workers' Compensation Claims
Pursuing a D.C. workers' compensation claim can feel like adding insult to injury. The process can be long, frustrating, and burdensome for anyone, especially if you are recovering from a severe accident. This ordeal is further complicated by a complex legal system and insurance companies that may work against you to decrease their financial responsibility in a settlement.
With the odds stacked against injury victims, it is important that you tread carefully in the workers' compensation claims process. While it is a no-fault system, this does not mean an automatic or easy path to settlement for injured workers, and there are a number of hoops you may have to jump through to obtain benefits. A Washington D.C. lawyer could explain each requirement and help you avoid critical mistakes during the workers' compensation claim process.
Not Seeking Medical Treatment
Failure to seek medical care after a workplace injury is a critical mistake. Not only can it extend recovery time for the injured worker, but it can also lead to a poor outcome in a claim for compensation. The longer a worker waits to receive treatment, the more difficult it will be to document the injury. Without proper documentation, a claim can be denied.
Not Reporting the Injury
The workers' compensation rules in the District of Columbia require a worker to report their injury. The failure to report a work-related injury could lead to the denial of the claim.
First, the worker must notify their employer or supervisor of the injury as soon as possible. Second, the worker must notify the Office of Workers' Compensation of the injury in writing. This notification must take place within 30 days of the injury. Finally, the worker must file a compensation claim within one year of the injury or lose the right to seek compensation. A Washington D.C. workers' compensation attorney could assist with the part of the process.
Talking About the Case
Discussing the claim, especially with an employer or insurance adjuster, is also problematic. These parties would prefer to limit the amount recoverable under a claim and will use anything a worker says against them if possible.
Signing Documents Without Legal Counsel
During the workers' compensation process, the adjuster for the employer's insurer will likely make offers to settle a claim. They may request that an injured worker sign certain documents. It is never a good idea to sign something provided by the insurance company without a local workers' compensation lawyer reviewing it first. These documents could constitute admissions of wrongdoing or settlements of inadequate amounts. A savvy attorney knows what to look out for and could counsel injured employees on what is safe to sign.
Not Hiring a Local Workers' Compensation Attorney
While a worker can, in theory, take on a compensation claim alone, this is not advised. The insurance company can deploy an army of practiced workers' compensation adjusters and lawyers to limit an injured worker's monetary recovery. A Washington D.C. attorney could help to level the playing field and protect victims from an unfair settlement.
Let a DC Attorney Help You Avoid Key Workers' Compensation Mistakes
These are only a few of the many mistakes that could derail a workers' compensation claim in Washington DC. Without the help of an experienced attorney, any number of missteps can lead to the premature end of your claim.
Reviewing the workers' compensation process with experienced legal counsel is key. To discuss your claim, contact a lawyer today.