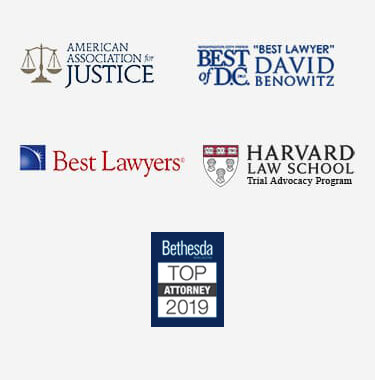 How to Handle Insurance Companies During a DC Workers' Compensation Claim
If you suffered an injury on the job in D.C., you may wish to seek workers' compensation to alleviate medical costs and recovery time spent away from work. The workers' compensation system can be daunting to those unfamiliar with its intricacies, however, and there are many interactions that you may need to navigate to pursue a claim. One of the primary interactions involves insurance companies.
Workers' compensation claims are similar to insurance claims, and you will work directly with insurance agencies. However, the objectives of these companies may not align with your own, and it is important to remember that they do not represent your best interests. Whether you are meeting with an insurance adjuster in person or contacting them over the phone, it is important to be careful with your words. To make sure your rights are protected during the process, consider contacting a skilled Washington D.C. attorney to help you handle the insurance companies.
The Role of Insurance Adjusters
An injured employee's first point of contact with an insurance company is often an insurance adjuster, sometimes also referred to as a claims specialist or workers' compensation adjuster. The adjuster will likely contact an injury victim soon after a work-related incident.
The role of an adjuster is to investigate the circumstances surrounding an injury. While adjusters may be friendly, their loyalty is not to the worker. Adjusters work for the insurance company and are often on the lookout to save the company money. Although it is difficult to avoid or circumnavigate insurance adjusters, a savvy attorney could smooth the process and help facilitate beneficial interactions for the injured worker.
To process a claim, an employee must supply certain information to the adjuster. This may require a delicate balancing act to defend against the adjuster's various tactics and hidden motivations. Insurance adjusters may take statements out of context or ask tricky questions to lessen the value of a claim. Because of this, meetings or conversations with workers' compensation adjusters carry significant risk and should be approached with the support of experienced legal counsel in the area.
Insurance Companies Do Not Represent Workers
It is crucial to remember where an adjuster's priorities lie. They work for the insurance company and do not represent the injured employee. These adjusters might make subtle efforts to push workers to settle their claim for a fraction of its fair value. An insurance company might employ a number of tactics to reduce the value of a claim, such as:
Imply hiring a workers' compensation attorney is not advisable
Suggest the potential settlement amount will decrease over time
Delay initial disability payments
Ask to speak with a victim's doctor
Push a victim to use an insurer-preferred doctor
Misrepresent material facts during the investigation
These are only a few common examples of how an insurance company can work against victims of employment-related injury. However, a well-practiced attorney knows what to look out for and how to handle adjusters on behalf of injured victims in D.C. workers' compensation claims.
Let a D.C. Attorney Handle the Workers' Compensation Insurance Companies on Your Behalf
Insurance companies know that most injured workers are unfamiliar with the claims process and will leverage this advantage. However, they may handle a case more fairly when facing experienced legal counsel. To protect yourself from being pressured into a decreased settlement, allow a Washington DC lawyer to deal directly with workers' compensation insurance adjusters on your behalf.
A dedicated legal advocate could defend you and your best interests rather than the interests of the insurance agency. To learn more about how an experienced attorney can help you in your claims process, schedule an initial consultation.