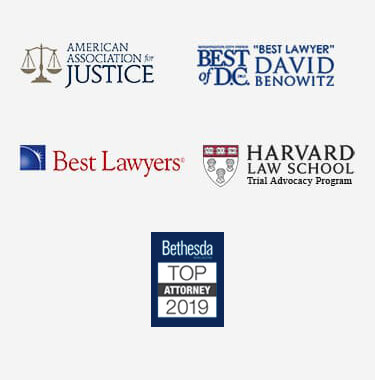 DC Heavy Equipment Accident Lawyer
Construction, retail, and industrial workers are often required to use large machines with multiple moving parts on their daily jobs. Some of these machines require a special operators license, but others can be operated by unlicensed employees. Most employers understand the importance of worksite safety and accident prevention, but unfortunately, many do not.
If you have been harmed in a heavy equipment accident, you may be thinking about filing for workers' compensation. Under normal circumstances, there would be nothing wrong with filing, but if your accident was the result of gross employer negligence or carelessness, you may be able to get more compensation by filing a lawsuit.
Discuss your case with a DC heavy equipment accident lawyer at your earliest convenience. Let an experienced workers' compensation attorney fight for your rights.
What Types of Workers Are Most at Risk?
Most heavy equipment and industrial machines must be operated by a certified or properly trained individual. Most companies understand this concept, but unfortunately, there are some who allow untrained individuals to operate heavy machinery on job sites. Heavy equipment accidents are most likely to happen to employees in the following industries:
State and local government construction projects
Bridge and road construction
Special trades
Utility companies
Workers in the previously mentioned fields are often responsible for operating machines such as bulldozers, excavators, pile drivers, front end loaders, and paving vehicles. These machines are extremely large and heavy, and when they come in contact with a human body, they tend to cause severe injury or death.
Types and Causes of Heavy Machinery Accidents
When a person operates heavy equipment, they must be concerned with their own safety, as well as the safety of others around them. Large pieces of equipment can cause injury and death to individuals working on the same site, even those who are not actively engaged in a work activity. The following accidents and injuries are most common to occur in environments with heavy machinery:
Rollover accidents – When a piece of equipment flips over, anyone in the immediate area can be crushed under its massive weight.
Repetitive motion injuries – Operating large machines on a daily basis can cause tendons and muscles to ache and become nonfunctional.
Backup accidents – Backing into a person or object while operating heavy machinery can result in death or serious injury to the operator or those around them.
Hearing loss – Some pieces of equipment are so loud they can cause temporary or permanent hearing loss.
Heavy equipment accidents are often preventable, especially when a company takes the time to adequately train employees, provide safety equipment, and regularly inspect equipment. If they do not take any of these measures to prevent accidents, they could be held liable by a heavy equipment accident lawyer in DC if an injury occurs on the job.
If a heavy piece of equipment malfunctions and causes an accident, an employer may not be liable. When this occurs, an injured person may need to file a product liability suit against the equipment manufacturer, especially if the accident is the result of a design or production flaw. Industrial equipment manufacturers should never place unsafe products on the market, regardless of the circumstances.
Contact a DC Heavy Equipment Accident Attorney Today
If you were injured by a piece of heavy machinery, you might have a plethora of legal options at your disposal. Although you should be focused on your recovery, you should also be considering whether you want the person or party responsible for your accident to reimburse you for your pain and suffering.
See if you have a case by contacting a DC heavy equipment accident lawyer today.