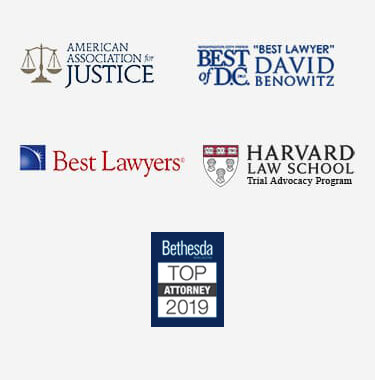 DC Construction Fall Accident Lawyer
Falls are one of the leading causes of injuries and fatalities on construction sites and Occupational Safety and Health Administration lists fall injuries as one of the Fatal Four causes of more than half of all construction worker deaths. If you or someone you love experienced a fall, a DC construction accident lawyer can help you to understand the legal options available for recovering compensation. Injuries can be expensive, so do not wait to get the legal help you need to maximize your monetary damages.
Value of Hiring a DC Construction Fall Accident Lawyer
When a fall occurs on a construction site, victims who are harmed by the incident should be entitled to monetary benefits or compensation. However, there are different legal processes used to obtain payment for losses, depending upon who fell and how the incident occurred. A knowledgeable DC construction fall accident lawyer can answer questions you may have about the compensation you may be eligible to receive.
Workers
Workers, for example, cannot generally sue employers because workers' compensation laws will generally require benefits be obtained through a workers' comp claim. While workers' comp provides benefits in a broad array of situations, regardless of who was at fault for the fall, more compensation is typically available in a personal injury claim. A DC construction fall accident attorney representing clients in the area can help victims to determine whether third party litigation is possible against project managers, engineers, architects, property owners, equipment manufacturers, or other non-employers.
Visitors
Those who visit, but do not work, at construction sites are also vulnerable to sustaining injuries in a fall. An attorney can provide guidance on how the laws allow for injured visitors to fight for full and fair compensation.
Fall injuries can be very costly, as falls are not only a leading cause of death but are also a top cause of both spinal cord and brain injuries. The job of a construction accident lawyer in DC is to help fall victims to effectively use the legal system and to put together a strong case to obtain full payment for medical treatment and other covered economic and non-financial losses.
Victims Rights After a Fall Injury
The process a fall victim uses to obtain compensation will vary depending upon whether a claim is pursued through workers compensation, civil litigation or a combination of different legal processes.
An experienced DC construction fall accident attorney understands how to file claims, conduct investigations, obtain evidence, and negotiate or litigate to protect the rights of a fall victim. Victims should ensure their attorney is there at every step after the incident, from filing a prompt report of injuries with employers to filing a civil case or dealing with an insurer or workers' compensation appeal board.
Victims who obtain workers' compensation benefits can have all medical bills paid, as well as receiving lost wages and disability benefits. Those who file a lawsuit or negotiate a settlement for personal injury or wrongful death claims can obtain not only payment of wage losses and medical expenditures but also compensation for pain and suffering, emotional distress, and other losses which are directly attributed to the fall.
Contact a Lawyer in DC with Construction Fall Accident Experience
A construction fall accident lawyer in DC with experience will work to protect victims injured on construction sites. Someone with experience practicing personal injury law in the area will understand the caveats and special rules that apply to the region. They will use that knowledge to benefit your case and help you earn a favorable outcome in your case. Speak with a DC construction fall accident lawyer today to find out how a compassionate legal professional can help with your case.