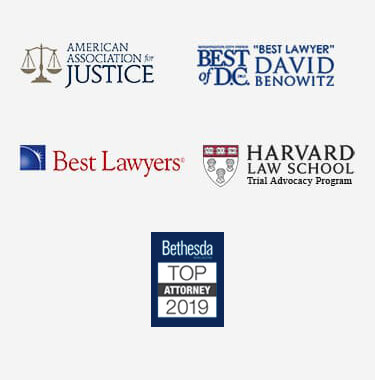 Fairfax Nursing Home Abuse Attorney
Nursing home abuse and neglect is an unfortunate reality in America, but not one that victims and their families should peaceably accept.  When nursing home patients are harmed by either direct abuse or neglect, they have right to go to use the legal system to obtain reparation in a personal injury action.  The cases may be sad, in some cases tragic, but if all the right steps are followed, it's possible to obtain a modicum of justice through the courts.  Each state and county has different regulations about filing these types of cases.  That's why if you suspect abuse or neglect of your loved one, you should consult a Fairfax nursing home abuse lawyer.
Nursing Home Abuse and Neglect in Fairfax County
Most people have a certain narrative that comes to mind when they try to understand abuse of the elderly. They have a mental image of an elderly person being hit or having things thrown at them.  However, other actions also qualify as abuse. These include yelling, limiting activities, misuse of money, withholding food, or taking personal possessions. Any act involving the elderly resident that he or she does not want — short of action that must be taken for his or her protection, such as a trip to the hospital — can qualify as abuse.
Neglect is another area that is often not considered, but can have grave consequences for the elderly.  Many nursing homes around the country are understaffed and offer improper training to employees.  This can lead to care standards falling short of what is adequate. The elderly also have less capacity to respond to neglect than younger adults. Common cases of neglect include not providing extra water during hot days, not offering a proper diet, not cleaning a resident of their bodily waste in a timely manner, and not turning or positioning the residents in a safe manner. Other types of neglect include not giving their residents pain or other medicine as needed, not notifying the doctor of changes in condition promptly, low staffing levels, not protecting residents from harm from other patients, failing to replace oxygen tanks in a prompt manner, and simply not providing a prompt response to patients' needs on a regular basis.
The Importance of a Fairfax Nursing Home Abuse Lawyer
Any or all of these things, especially a number of incidents over a period of time, can constitute neglect or abuse that is actionable.  A Fairfax nursing home abuse lawyer can review your complaints and let you know where you stand.  He or she can also let you know what other information you may need to locate before a suit can be filed.  Your attorney will be able to check on the history of the nursing home and see if these kinds of complaints have been lodged in the past.  Generally, the nursing home itself is sued for abuse and neglect of its patients, but sometimes the workers are held liable as well. If your case involves abuse by a particular staff member, your lawyer will tell you how and if you can bring charges against this worker and others responsible.
If the abuse or neglect resulted in injury to your family member or other elderly loved one, a settlement reached by a nursing home attorney can help pay for the medical costs associated with this injury.  If the nursing home's actions caused the death of an elderly resident, a wrongful death claim may be filed against the facility, with any settlement payable to the resident's estate.
Work with a Personal Injury Lawyer Today
Putting a relative or loved one in a nursing home is a difficult decision. Often your choices are limited to which homes have space in the area, as the nursing homes with the best reputations may have waiting lists. To then learn of the abuse and neglect of a loved one makes an already emotional and difficult situation stressful in the extreme. Our experienced legal team can help you through this difficult process. Schedule a free consultation with one of our Fairfax nursing home abuse lawyers today.  Institutions and individuals that harm elderly residents must be brought to task.  We will gladly listen to your situation and tell you how to get justice for your loved one.