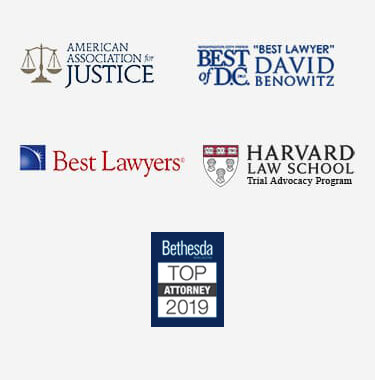 Fairfax Wrongful Death Lawyer
When a family member or loved one passes, the loss is always difficult. However, when that loss occurs because of someone else's negligent behavior, the pain is often exceptionally difficult to bear. If your loved one passed away due to the careless actions of another person, such as in the case of a car crash, substandard medical care, a slip and fall, or other catastrophic incidents, you may be entitled to damages. This is where a Fairfax wrongful death lawyer comes in–guiding you through the claim process so that you can focus on what's most important following the death of a loved one. The legal system is complex, but it is also designed to protect the interests of those who have suffered undue loss, injury, or pain. There are several types of wrongful death suits that occur, and Virginia law has statutes and case law in place that may help you financially if your loved one perished in any one of the following situations. To find out how you can take civil action, and pursue justice for the death of your loved one, contact a Fairfax wrongful death attorney today. Alternatively, here is information on personal injury claims in Fairfax.
Cases Handled by Fairfax Wrongful Death Lawyers
Fatal Workplace Accidents in Fairfax
Most people are aware that businesses in Virginia are required to carry workers compensation insurance to cover employees who may be injured on the job or in the workplace due to workplace conditions or job requirements. However, workers compensation insurance can often be used to help the surviving family members of an employee who perished in the workplace or due to the work environment or various job requirements. If your loved one died due to hazardous work conditions, dangerous work tasks, faulty wiring, negligence of his or her employer, or due to another work-related condition, a Fairfax wrongful death lawyer can help you. Knowing how to go about obtaining damages for this type of wrongful death is crucial in order to obtain the best possible outcome.
Auto Accidents in Fairfax
People are involved in motor vehicle crashes on a daily basis. Unfortunately, some of these collisions can cause grave physical injury, even death. If your loved one died in a car accident that was due to negligence, intoxication, reckless driving, or other hazardous behavior exhibited by another driver, you may be entitled to financial compensation as a survivor. Not only did you endure emotional pain and turmoil due to the event, but you likely have other bills associated with the loss of your loved one, such medical costs and funeral expenses, which can often be covered through damages awarded in court. Consulting a Fairfax wrongful death attorney can help to make sure you have pursued all legal avenues in order to obtain the financial compensation for which you are legally entitled.
Fairfax County Slip and Falls
If your loved one perished due to a fall that occurred at a business, rental property, or other such location, you may be able to file a claim for wrongful death and obtain damages in court. Businesses are expected to maintain a certain level of safety and must adhere to building codes. Rental property owners are under the same obligation. Whether your loved one died due to slippery floor conditions, faulty electrical wiring, negligence in property care, or another similar situation, you should consult with a wrongful death attorney who has experience with cases in Fairfax courts to find out whether or not you can claim damages and, if your claim is valid, the likelihood that you will succeed. Here is more information on slip and fall claims generally.
Medical Malpractice/Dangerous Drugs
Laws are also in place to help those who have lost loved ones due to medical malpractice or who suffered the dire consequences of taking a defective prescription medication. Sometimes, doctors knowingly or unknowingly put patients at risk due to negligence, conducting risky procedures, failure to provide adequate care, mixing medications, or a number of other actions. Additionally, prescription drugs must be developed, marketed, reported on, and sold based on certain U.S. Food and Drug Administration guidelines. If you lost your loved one after a medical procedure, due to the negligence of a physician, nurse, or other health practitioner, or if your loved one passed away after taking a medication as prescribed, you may be entitled to compensation for the harms and losses you have suffered.
A Fairfax Wrongful Death Lawyer Can Help
If your loved one passed away due to someone else's action or failure to act, you should consult a Fairfax wrongful death lawyer. In the wake of a recent tragedy, the added hassle of a lawsuit may not seem appealing. However, the sooner you speak to an attorney, the greater your chance of success, particularly as Virginia's statute of limitations in personal injury law allow a plaintiff only two years to file a claim after a wrongful death, depending on the circumstances. They will be able to discuss with you what aspects make wrongful death cases unique from other personal injury cases. Additionally, speaking with and retaining an attorney early means that your attorney will have more time to investigate your claim and dig up crucial information that will benefit you.
Our team of Fairfax wrongful death lawyers work hard to help our clients receive compensation for emotional pain and sorrow, funeral costs, hospitalization or treatment costs pursuant to the death of their loved ones, and other expenses. Don't try to navigate the legal system on your own; consult a legal professional and ensure that your rights as a surviving victim are upheld and that you obtain the compensation you need and deserve. Though financial compensation can never restore what you have lost, our experienced legal team of wrongful death attorneys will work hard to earn just compensation to help alleviate your other needs after the wrongful death of a loved one. Call us today for a free consultation, helpful information, and a compassionate advocate during this difficult process, (703) 543-9615.