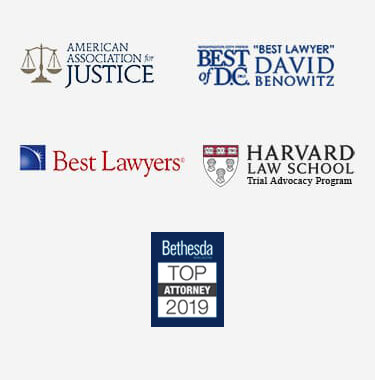 Fairfax Dog Bite Lawyer
There are over 4.7 million dog bites each year in the United States, according to the Centers for Disease Control and Prevention. Sadly, the victims of dog bites are usually the most vulnerable Fairfax residents, with the CDC reporting that children between the age of 5 and 9 most likely to receive a dog bite.
If you or a loved one received a dog bite in Fairfax, then you may be able to recover under Fairfax dog bite laws. To learn more about the situations where a dog bite may violate Fairfax personal injury law, contact a Fairfax dog bite lawyer today.
Virginia Dog Bite Laws
A person injured by a dog bite in Fairfax through no fault of their own may have legal options to recover for their damages.  Under the dog bite laws applicable to Fairfax, a person will be liable for the damages caused by a dog's bite in two main circumstances.
First, if the person responsible for the dog – usually the owner or person temporarily responsible for the dog – has knowledge about the dog's vicious propensities. This is usually referred to as the "one free bite" rule and holds people responsible after the dog after the dog has bit one person.
The second circumstances where a person may be responsible for a dog bite involves when the dog is "off leash" in an area where dogs are required by law to be on a leash.
Under Section 41.1-2-4 of the Fairfax Code, this includes almost all areas of Fairfax County except public park areas explicitly designated as "off-leash" areas for dogs.
Potential Recoverable Damages
Under the laws applicable to Fairfax County, a person may be able to recover the following damages in a Fairfax court for a dog bite:
Lost wages from missed work
Diminished future earnings because of the dog bite
Medical bills for any personal injuries, dealing with either the dog bite victim's physical or mental health
Future medical bills that may be necessary to return the dog bite victim to their previous state, such as plastic surgery
Permanent physical disabilities
Permanent physical impairments, such as scarring
Loss of enjoyment of life
Punitive damages, which punish flagrant violations of Fairfax dog bite law
Litigating a Dog Bite Claim in Fairfax
In general, a person injured in a dog bite will have two years from the date of the incident to file a lawsuit against the person responsible for the dog bite. It is, however, advisable to speak to a dog bite attorney in Fairfax as soon as possible because evidence may dissipate over time, making a legal case against the responsible party weaker.
A knowledgeable Fairfax may be able to examine the unique facts surrounding someone's dog bite and determine whether they may have a legal option to recover under Fairfax dog bite laws.
Contact a Fairfax Dog Bite Attorney Today
The laws of Fairfax protect innocent victims who are bitten by vicious or unleashed dogs, among other circumstances where a dog owner may be negligent. To learn more about Fairfax dog bite law and how it may apply to your specific circumstances, a Fairfax dog bite lawyer may be able to help.