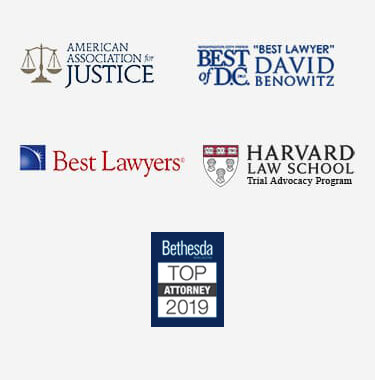 Intellectual Property and Technology Lawyer
The intellectual property and technology practice group at Price Benowitz provides laser-sharp focus for our clients' needs and concerns on a wide range of topics which include, but are not limited to, privacy, employment, social media, and child-focused policies.
Practice Areas for Intellectual Property and Technology Law
The team of attorneys at our firm offer representation in a number of areas. Specifically, our practice provides our clients with:
Terms of service, privacy, and user policies;
Trademark selection, review, analysis and protection;
Establishment and protection of copyrights;
Support for clients who have made fair use of third party copyrights;
Support for purchases and licenses of copyrights, trademarks, patents, and other IP rights;
Domain name dispute resolution support and domain name acquisition;
Development of, and support for, distribution, franchise, joint venture and license agreements;
Defamation;
Reputation protection;
E-commerce, website, and social media development and build-out;
Creative solutions to innovative issues;
Litigation support and arbitration/mediation.
Experience Counts in Intellectual Property Law
Our clients benefit from our experience in a wide range of industries; from retail stores to large and small residential and leisure developments and properties, and from music to novels, and cosmetics to travel and event companies. We have worked with content creators, technology builders, individual business owners, and large corporations to successfully protect our clients' copyrights and trademarks without overstepping into the Fair Use rights of third parties. Our practice group's ability to serve all these needs is based in large part upon the significant success and experience of Ms. Tandy. She has long been an insightful voice on trademark, copyright, reputation, and cyberbullying issues, and has been quoted in Newsweek, The New York Times, The Wall Street Journal and a multitude of blogs and websites regarding trademark rights, copyright issues, the travel industry and creative technologies. In 2012 and 2014, she spoke at South By Southwest (SXSW) on fan creativity, where she focused on balancing the rights of all types of storytellers and creators. She speaks regularly at Women of Tomorrow events hosted at high schools and across South Florida, and writes about intellectual property matters on a featured tumblr blog.
Contact Price Benowitz Today
If you have a question or concerns regarding intellectual property rights and technology-related legal issues, contact Price Benowitz today for a free case consultation. Ms. Tandy and the team of attorneys she leads within our practice group will take the time to review all the facts of your case and give you a fair and honest assessment. Our lawyers have the experience and passion needed to fight for your rights and will work tirelessly to protect your business' interests and professional reputation. If you are part of a new business that is curious about intellectual property issues that may arise, look at our New Business FAQs. We also provided a page with a checklist of intellectual property considerations for any business.