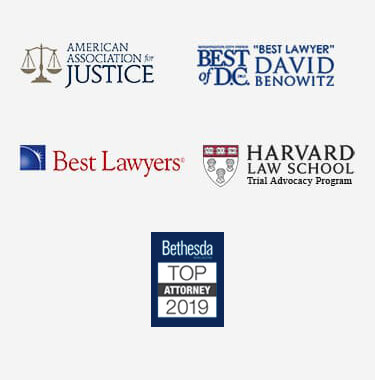 When to File a Washington DC ERISA Long-Term Disability Claim
ERISA, also known as the Employee Retirement Income Security Act provides employees with certain protections if they receive disability insurance through their employer.
According to ERISA, employers and insurers must provide employees with any information they need to file a claim and appeal a decision. Unfortunately, even with ERISA laws on the books, many injured and ill employees do not know the timeline for filing a disability claim.
If you are one of these employees, continue reading to learn how and when to file a Washington DC ERISA long-term disability claim. If you fail to apply at the right time, you may be deemed ineligible for benefits. Speak with an accomplished ERISA lawyer to learn more.
Initial Waiting Period Requirements
Employees who receive coverage through their employer will only be able to file for benefits after a waiting period. This waiting period is required by most insurers, and it usually consists of three to six months, which is usually the amount of time a person is allowed to claim short-term disability benefits.
Prior to this waiting period, an insurer may require a person to use all of their sick days. In many cases, a person cannot file for long-term disability if they are still on the payroll of their employer.
Simply put, the rules and regulations for filing a long-term disability claim may vary from insurer to insurer, so employees will need to take the time to read and understand their disability insurance benefits prior to starting the claims process.
ERISA requires all employers to provide their employees with this information when they first begin working.
When to File for Benefits
Knowing when to file a Washington DC ERISA long-term disability claim is relatively simple, especially when an injured person has access to their insurance information. Most insurers allow the claims process to officially begin after the waiting period of three to six months ends.
Debatably, the most important part of the disability claims process is obtaining medical documentation from a medical professional. This documentation will be used by the insurer to decide whether the claimant is officially disabled.
Even if a claim for disability benefits is approved, the claimant may need to continue to gather and submit medical evidence for as long as they receive benefits. This is usually required periodically by most insurance companies to ensure they do not pay benefits to a person who heals or becomes capable of working.
Appealing a Denial
Insurance companies do have the right to deny disability insurance claims, but they must provide a concrete and sound reason for doing so. This can occur even when a person submits a considerable amount of documentation from medical professionals.
Insurance companies often hire their own physicians, nurses, and therapists, who work as disability consultants. If these individuals do not agree with the documentation a disabled person provides, the insurance company may decide to deny the claim of the disabled person.
This is unfortunate, but luckily for employees around the country, ERISA allows employees to file an appeal and take legal action if their appeal is not successful. If the appeal of an employee is not in their favor, they can hire a lawyer to represent them in court.
Find Out When to File a Washington DC ERISA Long-Term Disability Claim
If you do not know when to file a Washington DC ERISA long-term disability claim, you are not alone. Countless hardworking employees do not know the timeline for making a claim, and even worse, they do not fully understand the claims process. Reach out to an attorney with a background in long-term disability insurance if you are ready to discuss your case.