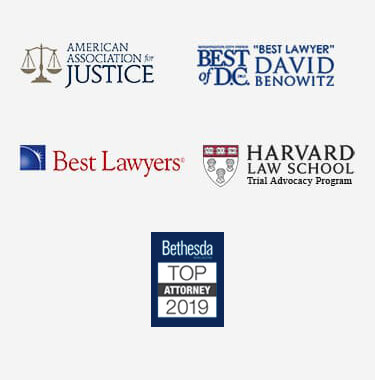 Washington DC ERISA Disability Appeals Lawyer
If you have concerns about your long-term disability rights, it is important to seek out experienced legal guidance. This is particularly important if you sought disability benefits only to have your claim denied.
A DC ERISA disability appeals lawyer understands the complexities of disability law and regularly helps clients navigate the complex ERISA disability appeals process. A distinguished ERISA lawyer can assess your case and advise you about options to appeal your claim.
What is the Employee Retirement Income Act?
The Employee Retirement Income Act of 1974 (ERISA) is a federal statute that governs most employer-funded long-term disability (LTD) plans. ERISA is a complex law and it establishes many rules that control the LTD application process. These range from strict deadlines to what evidence can be used in the appeal of a claim that has been denied.
Anyone seeking legal assistance after the denial of a disability claim needs to make certain that the lawyer they hire has broad experience in this particular area of law.
Without an experienced attorney, ERISA appeals are difficult to navigate so contacting an experienced DC ERISA disability appeals lawyer is well-advised for employees needing help with their claim.
ERISA Disability Appeals
After an employee submits an LTD claim, the insurance company or its administrator will make an initial decision. Many believe that this system is stacked against claimants because insurers deny many claims that have merit. Therefore, claimants who do not enlist the help an experienced ERISA lawyer may be at a significant disadvantage.
The next step after a claim is denied is to pursue an internal appeal. This can consist of one or two stages and is often the most important part of any ERISA case. Following the internal appeals process, a claimant has the right to file a case in federal court.
In the court case, a federal judge will review the prior decision based on the administrative record. This means that in most situations, an employee cannot introduce new evidence that they had not presented in earlier stages.
It is critical for claimants to develop and present a strong and persuasive case at the internal appeal stage. Guidance and advocacy from an experienced ERISA disability appeals attorney can be very important at this stage.
A competent lawyer can work to see that the record includes available medical, vocational and legal evidence that justify a client's LTD claim. A lawyer can also assist with making certain that their client meets deadlines and complies with other applicable procedures.
Insurance Company Tactics
During the course of an ERISA disability appeal, the insurance company may engage in various tactics to try to weaken a claimant's case. An experienced attorney can advise about these methods and help clients understand how they may affect their case. Skilled advocacy can also be important to arguing against unfair or burdensome tactics.
Insurance companies frequently employ investigators to observe and videotape claimants in their everyday life. The goal of this is to assess whether someone's claimed limitations are as severe as they have represented in their claim. When an insurance company misuses or abuses this tactic, a lawyer can make legal arguments against its use to produce evidence.
Under many LTD plans, the insurance company has the right to an Independent Medical Exam (IME) to assess the claimant's condition and/or to review medical records. When insurers pursue this in an unfair way or when the reviewing doctor is biased, an experienced lawyer can seek to keep the IME report out of evidence.
Understanding Possible ERISA Plans and Outcomes
Many ERISA disability appeals can turn on whether the claimant meets the definition of "disabled" in the applicable plan. In some plans, this will be narrowly defined, stating that someone is disabled only if they cannot work in any job at all. Others are less onerous and will consider someone disabled if they cannot currently work in their current occupation.
Insurance companies will frequently go to great lengths to try to establish that someone is not "disabled" despite medical evidence to the contrary. A qualified ERISA disability appeals lawyer can argue against these distortions and help claimants understand the nuances of the laws and policies that control in their particular case.
Work with a Washington DC ERISA Disability Appeals Attorney
Insurance companies and their administrators deny far too many valid ERISA disability claims. This is the unfortunate reality that you may be facing. Getting appropriate legal guidance can be critical to the next stages of your case.
An experienced attorney can help you to develop and present a strong and persuasive appeal of your claim. Do not delay in getting help with your case – contact a DC ERISA disability appeals lawyer to learn more about your options.