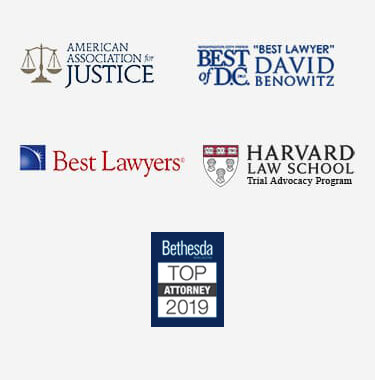 DC ERISA Disability Benefits
If an illness or injury prevents you from performing the majority of your duties at work, you may be able to file for Washington DC ERISA disability benefits. These benefits can provide you with roughly 60 to 80 percent of your monthly income for an extended period of time. Filing for disability can be difficult, and many people find they need the help of an attorney to file for benefits.
Prior to filing a claim, it is imperative to understand the guidelines and regulations set forth by your insurance policy. Unfortunately, even when a person meets the requirements set forth by their employer-sponsored plan, they can have difficulty obtaining benefits.
What Conditions Are Not Covered by Employee?
It is important to understand that some physical and mental conditions may not be considered disabling according to many insurance policies. Many individuals with preexisting medical conditions may not be able to claim benefits. A preexisting condition is any medical condition a person has already received treatment for in the past.
Individuals with these types of conditions may need to seek alternative sources of income if they find themselves unable to work. Most insurance policies do not provide disability coverage for mental or physical conditions exacerbated by a job, as well as conditions caused by the actual work environment.
For example, if a person develops an illness due to breathing in harmful toxins at work, they may not be eligible for long-term disability benefits. However, they may be able to take legal action against the maker of the toxins.
Defining the ERISA Application Timeline
Before a person can file for Washington DC ERISA disability benefits, they must wait for a standard period of time. In most cases, a person can only file for benefits after a period of three to six months.
This waiting period is usually equal to the amount of time an insurance policy allows a person to claim short-term benefits, and prior to this, a person may be required to use all of their sick days.
This can be confusing, but insurance companies will want to verify a person has completed their waiting period prior to issuing benefits. If an ill or injured person is allowed to claim long-term disability benefits, their insurer may require them to file for Social Security disability benefits to offset their costs.
Importance of Medical Documentation
In most cases, insurance companies consider employees to be fully disabled if they are unable to carry out all or the vast majority of the tasks associated with their occupation.
In many cases, a person may be able to obtain benefits, even if they are capable of working part or full-time at another occupation. Most insurance companies also prevent a person from filing for long-term benefits if they are still listed on the payroll of their employer.
As most people know, they will need to obtain medical documentation from a physician. Medical documentation from a licensed physician is arguably the most important component of any disability claim, and even though it is from a physician, it will be subjected to intense scrutiny by the insurance companies.
Learn More About Washington DC ERISA Disability Benefits
Learning about the ins and outs of short and long-term disability can be exhausting. Many injured and ill employees find help in local lawyers who have extensive experience helping disabled individuals gain access to the benefits they deserve. Contact a lawyer today to learn more about Washington DC ERISA disability benefits.