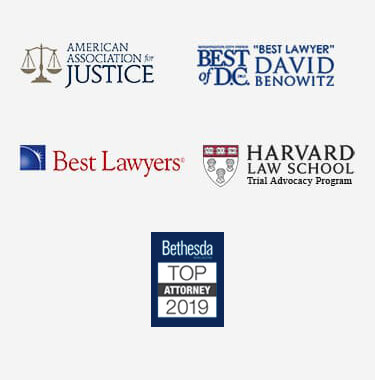 Action for Injunctive Relief for ERISA Violations in Washington DC
The Employee Retirement Income Security Act of 1974, known as ERISA in Washington DC, establishes standards and provides protections for employees who have been promised certain benefits by their employers.
Although ERISA does not require employers to provide benefits, the law recognizes that employees make employment decisions based on expected benefits and that they suffer harm when those benefits are denied due to improper practices.
Among the provisions of ERISA are procedures for obtaining relief when plan administrators or others breach their duties under the law. An injured beneficiary may seek compensation or file an action for injunctive relief for ERISA violations in Washington DC, depending on the circumstances. Reach out to a dedicated ERISA lawyer today for more information.
Remedies Provided Under ERISA
ERISA provides three types of provisions for enforcing requirements and seeking relief. One of the most common is found is section 502(a)(1) (codified as 29 U.S.C. §1132(a)(1)). This provision enables beneficiaries or participants in employee benefit plans to file a civil lawsuit to seek benefits, enforce their rights, or clarify their rights to future benefits.
Beneficiaries may also file a lawsuit against an administrator who files to provide requested information under this provision.
The second enforcement provision of ERISA is set forth in section 502(a)(2). This provision allows beneficiaries or the U.S. Department of Labor to file a lawsuit for relief in cases where administrators or other fiduciaries have breached their fiduciary duties to participants in the plan.
The third enforcement provision described in section 502(a)(3) of ERISA allows actions for injunctive relief. Specifically, a plan participant, beneficiary or fiduciary may file an action seeking to:
Enjoin any action which violates any part of ERISA
Enjoin any action which violates terms of the benefit plan
Obtain "other appropriate equitable relief" to remedy ERISA violations
Obtain "other appropriate equitable relief" to enforce ERISA provisions
Obtain "other appropriate equitable relief" to enforce terms of the benefit plan (29 U.S.C. §1132(a)(3).)
Under the terms of this ERISA provision, such actions for injunctive relief would usually be brought again plan fiduciaries. This provision for equitable relief is generally not considered available if adequate relief can be provided through one of the other ERISA relief provisions.
Types of Equitable Relief in ERISA Cases in Washington
Participants can seek to enjoin an action by obtaining an injunction, which is a court order instructing a person or entity not to start an action or continue that action. An injunction can also be used to compel a person or entity to undertake a certain action.
In ERISA cases, parties may be granted both temporary and permanent injunctions. For instance, a plan may be ordered to use an earlier adjusted service date to calculate future pension payments through a temporary injunction. In another instance, a permanent injunction may be issued to prevent a plan from using a particular service provider or to remove a particular fiduciary.
Another form of equitable relief used in ERISA cases is rescission, where illegal transactions are rescinded or canceled to restore the parties to the situation before the illegal transaction occurred. Restitution, reinstatement, reformation and constructive trusts may also be used as equitable relief.
Actions for Injunctive Relief for ERISA Violations Are Filed in Federal Court
If a plan beneficiary, participant or fiduciary wants to file an action for injunctive relief for ERISA violations in Washington DC, the suit would likely be filed in U.S. District Court, which has jurisdiction over most ERISA lawsuits once administrative channels have been exhausted.
Because this is a unique a complex type of legal action, those seeking injunctive relief for ERISA violations should consult an experienced ERISA attorney in DC who can provide information about how the equitable provisions apply to their particular situation.