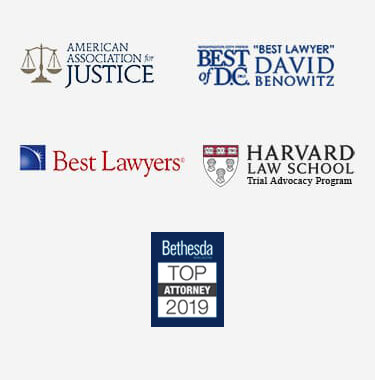 Benefits of a Washington DC ERISA Lawyer
The Employee Retirement Income Security Act, generally referred to in Washington DC as ERISA, was enacted in 1974 and expanded in subsequent years in order to prevent workers from losing benefits due to mismanagement and unfair practices. When an employee feels that the provisions have been violated, depriving them of pension or healthcare benefits, they have the right to sue under ERISA. However, because ERISA is administered by different federal agencies and procedures can be complex many people choose to learn about the benefits of a Washington DC ERISA lawyer. Contact a knowledgeable ERISA lawyer and schedule an appointment to discuss potential legal options.
An Overview of ERISA
ERISA provisions do not require employers to provide benefits, but when they do, ERISA governs benefits such as pension and retirement plans, health and long-term disability insurance, severance plans and other types of benefits. The law recognizes that employees often choose to stay with an employer based on the benefits they expect to receive and that it can prove to be a great hardship when those benefits later become unavailable due to poor management practices. So, if employees believe that they have wrongfully been denied benefits or that plan managers have violated their fiduciary duties, they have the right to appeal a decision or file a lawsuit. The correct action to take typically will be dependent on the circumstances, and an experienced ERISA attorney could help determine an appropriate course of action. Call an attorney to inquire about the potential benefits of a Washington DC ERISA lawyer.
Situations Where an ERISA Lawyer Can Help
Because ERISA governs many different types of employee benefits, there are countless situation in which an attorney familiar with enforcement of ERISA provisions can provide assistance to an aggrieved employee. However, some of the more common situations where ERISA lawyers provide help in DC include:
Handling an administrative appeal when an employee's claim for long term disability benefits is denied
Filing a lawsuit on behalf of employees when an employer is mishandling money in pension plans, making improper investments in company stock, or otherwise violating fiduciary duties
Preparing documentation and managing disability claims
Filing a lawsuit when employees lose money in pension plans because a plan administrator acted imprudently or employees weren't warned of risks
Negotiating settlements of disability claims
Filing a lawsuit when employees suffer losses after buying company stock where actions of company officers caused stock prices to drop
Obtaining restitution when an employee has been fired to prevent them from receiving benefits or due to blowing the whistle on potential ERISA violations
Filing ERISA lawsuits in federal court where administrative appeals have been exhausted
Claims based on ERISA violations are unique, so it is very helpful to obtain guidance from attorney with a thorough familiarity with not only the applicable laws but the administrative and judicial procedures involved.
How a Washington DC ERISA Attorney Can Benefit You
An ERISA lawyer does not simply fulfill one function. When an employee has a concern about a denied claim or lost benefit, an ERISA attorney can begin by evaluating the situation to see whether the employee has a legal cause of action under the federal laws. An attorney can provide information and guidance to enable the employee to decide how to proceed.
Then the ERISA attorney can help gather necessary evidence and present that evidence in the format best calculated to achieve the desired results. In both formal hearings and informal negotiations, a DC ERISA lawyer will advocate skillfully on behalf of clients to make sure their side is fully represented and argue persuasively in favor of the best possible outcome. To learn how the benefits of a Washington DC ERISA lawyer apply to your particular situation, contact a knowledgeable ERISA attorney for a free consultation.