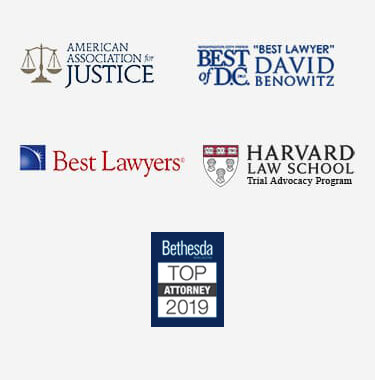 Virginia Business Succession Lawyer
Preparing for the transfer of control of a business is a task many companies avoid. Working with an experienced Virginia business succession lawyer could make the process much more manageable.
The best time to plan the business succession is at the time of forming the business. However, you could consult an estates and trusts attorney to establish a plan for a smooth business transition at any time.
Overview of Business Succession Planning
Business succession refers to the process of transitioning leadership when one of the owners of a closely held business steps away from a management role. The change could be due to retirement or a unexpected incident such as death or incapacity. Without a business succession plan in place, a company could be powerless to continue operations after an owner steps away. Uncertainty and delay could even prove disastrous for the business.
A company transition lawyer could work to ensure the business is prepared to move forward regardless of a change in leadership. An ownership interest in a sole proprietorship, partnership, or closely held corporation is an asset that should be taken into consideration in the principal's individual estate plan as well as the business succession plan.
Aspects to Consider in a Business Succession Plan
An experienced lawyer in Virginia could explain the potential advantages and drawbacks of various business succession options. One major question to consider concerns the parties who will be allowed to buy into the company. It may be desirable to limit the business to owners within a family, or to give partners a right of first refusal to buy out another partner's interests. Aspects to consider when planning a company transition include:
Whether employees or shareholders should be able to acquire a sizeable stake in the company
Value of ownership interests
Funding of the sale if partners are required to buy another owner's interests
The tax implications of options for selling an owner's interests
The circumstances that could trigger a sale of an owner's interests
Preservation of institutional memory during and after a transition
Management of cash flow during a transition
If these issues could be discussed and decided on before the time of transition, there is less likely to be conflict when the time comes to put the plan into action.
Tools for a Smooth Company Ownership Transition
A Virginia business succession attorney could use a variety of tools to help a business prepare for future changes. Many plans include a buy-sell agreement regarding sales of ownership interests of a departing leader. In some agreements, the remaining partners take on the departing partner's interests while in others, the business may buy the owner's interests.
A method will need to be used to value the ownership interests. This can be an independent appraisal or an agreement among the partners. In many situations, the business could purchase life insurance on the partners and use death benefits to purchase that owner's interests.
Consult an Experienced Virginia Business Succession Attorney
Delays could be costly when it comes to business transitions. It is ideal to have a business succession plan in place from day one of operations. However, most companies are not prepared to establish a plan until they have been in operation for some time.
Regardless of if you are planning for the distant future or dealing with a change in ownership right now, an experienced Virginia business succession lawyer could help ease the transition and enable business operations to continue with as little interruption and loss of value as possible. Call now for a consultation to learn more about how a business succession attorney could assist in your situation.