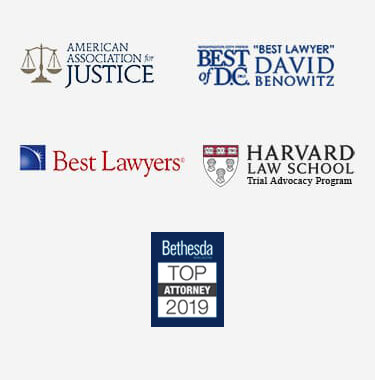 Understanding Personal Injury Protection Coverage in Prince William County
Personal Injury Protection (PIP) coverage is a way to reimburse medical bills, regardless of whether a person is responsible for an accident. In Virginia, PIP is not required. However, Medical Payments coverage, also known as Med Pay, is required.
A person has the option to select both Med-Pay and PIP if their insurance company allows it. Most people have Med Pay because it is required by statute. There is no significant difference between Personal Injury Protection and Medical Payments coverage. PIP is required in Maryland, but not in Virginia. If an individual need help understanding personal injury protection coverage in Prince William County, they should consult a proactive personal injury lawyer who could answer their questions.
How PIP Coverage Impacts a Car Accident Case
PIP coverage affects a car accident case in Prince William County because it helps people recover their medical expenses, regardless of whether they were at fault for the accident. Recovery of medical expenses is usually handled by an attorney through negotiations with the tortfeasor's auto insurer. Regardless of who is responsible for the accident, the injured person can get their medical bills paid up to a certain limit so they do not have to wait for the entire claim to be processed through their attorneys to get their medical bills paid.
Ways Not Having Coverage Can Impact a Case
When someone does not have PIP coverage, that does not change the situation for the attorney. It changes the situation for the individual because they have less money going towards their medical bills. That means their health insurance pays for their medical bills or the injured person must pay out of their pocket. Med Pay or PIP makes it easier because a person can use the money to pay for medical bills and they receive the money quickly. When someone has Med Pay or PIP coverage, they may receive more at the end of the case from their personal injury settlement.
Common Misconceptions About PIP Coverage
In order to begin understanding personal injury protection coverage in Prince William County, it is important to dispel certain misconceptions and myths. A common misconception about PIP coverage is that because it is required in Maryland, it is also required in Virginia, but that is not true.  Med Pay, not PIP, is required in Virginia, although the two are very similar.
People should know that there would be a small additional fee every month for PIP coverage included in their insurance plan. Having PIP coverage makes a big difference when someone is injured in a car accident, regardless of whether they are at fault.
Value of a Prince William County Car Crash Lawyer
The role of a local lawyer is that they can facilitate you understanding personal injury protection coverage in Prince William County. The lawyer can explain PIP to you if you do not understand PIP coverage. The attorney could explain what personal injury protection coverage is, and how it affects your medical bills and your overall net from the settlement of a case. Seek the services of an experienced legal advocate that could fight for you.