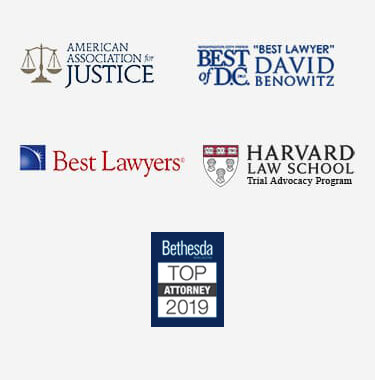 Prince William County Car Accident Damages
For a car accident case, there are generally three categories of damages that a person can recover. The first category is called special damages and that includes medical charges as well as lost wages. These are documented by receiving copies of medical bills and records as the case develops.
The second category is called general damages. These damages may include what are called pain and suffering or emotional damages. These damages aren't readily quantifiable and vary from case to case, and can be determined after you speak with a Prince William County car accident attorney about your case in detail. If you are, for example, a horseback rider or a shooter and you aren't able to do those things for a period of time, they are going to contribute to your damages. If you are a young person and you have to care for your elderly parent or child, that is going to affect your damages. If you are an elderly person and the accident severely shortens your quality of life or duration of life, that is going to be a type of damage as well.
In addition, depending on the facts and circumstances of your case, you may be entitled to punitive damages, which is the third category of damages. Punitive damages are a special category of damages that are not available in all cases. Cases in which punitive damages are typically available are car accident cases, cases of intentional acts or cases involving a defendant, such as those who are driving on a suspended license or those who are driving with BAC above a certain threshold level.
Caps on Prince William County Car Accident Damages
There is no cap on the damages in most Virginia car accident cases. However, often times the limits of insurance, or the combination of the at-fault party's insurance and your uninsured coverage or underinsured coverage, may act as the functional limit on the amount of recovery that is available. You want to contact an experienced car accident lawyer who handles Prince William County car accident cases to discuss this further.
Filing a Car Accident Action
Filing an action means that you are bringing the case to court. If attempts at settlement are unsuccessful or if the statute of limitation looks like it may run in short order, you may seek to file a claim to preserve the statute of limitations or to get ready for trial.
Depending on the type of case, the amount of damages you have incurred and the amount of damages you are seeking, there are a variety of different types of claims that may be filed. These include small claims courts, which is done without attorneys, general district court, where claim limit is $25,000, and circuit court for cases, which involve more than $25,000 to several millions.
There are different types of courts based upon the jurisdiction and the amount of claims, and time to file depends on a variety of different circumstances. As soon as you file a claim it starts the litigation process.
Unique Ways Car Accidents Are Handled in Prince William County
Prince William County has certain unique aspects to car accident claims, including the mandatory minimum insurance that is required, the fact that many drivers do not have personal injury protection or PIP, the fact that Virginia is generally considered an anti–subrogation state which may affect someone's recovery, and the fact that Virginia is a contributory negligent state. This means that if the driver who is injured as a result of an accident is even 1% at fault, they may be legally barred from ascertaining a claim. In addition, Prince William County does have local rules and local nuances that they practice, including how to file a claim in the courts, how to set a trial date and term date, all things that should be considered when choosing a Prince William County car accident attorney.