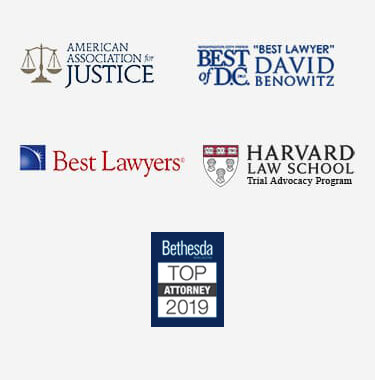 Personal Injury Protection Coverage in Prince William County
In Prince William County, personal injury protection does not exist in the same way that it does for those injured in Maryland or the District of Columbia. Virginia, including Prince William County has what is called "med pay" or medical payments coverage, and med pay is the same thing as personal injury protection in the sense that it is a benefit that a person has through their insurance company. They pay a premium for and can choose the level of med pay benefits – the most common increments are $2,000, $5,000 or $10,000 or higher. The amount of benefits that a person receives is conducive to the amount of benefits they pay and conducive to the premium they pay. The whole purpose is so that, if a person is injured in a car accident, then regardless of whose fault the accident was, the individual's own insurance will pay for their medical expenses up to a certain amount, instead of forcing the individual to pay out of pocket.
The reason that it is good is because then that person does not have to go broke paying their medical bills. Med pay can either pay for their medical expenses or their lost wages.
Acquiring Med Pay Coverage
Medical payments coverage is not required anywhere in Prince William County, or anywhere in Virginia although it is a helpful coverage addition that all Virginia drivers should carefully consider when purchasing automobile insurance.
Impact on Car Accident Cases
Med pay can help someone pay for their medical treatment and help them get treatment when they otherwise wouldn't be able to afford it. For example, if someone has med pay up to the amount of $5,000 and they do not have an extra $5,000 to spend on medical treatment, their med pay benefits could cover that initial medical treatment and they could get the treatment that they need to monitor and minimize the impact of their injuries in their daily life. Instead of the individual having to spend their own money, the insurance company would use the med pay benefits to pay for the person's treatment so that they could monitor the individual's injuries.
Without Med Pay
If someone does not have med pay, then they would use their health insurance to pay for their medical treatment and if they do not have health insurance for their medical treatment, then they would have to pay out of pocket. If they can not pay out of pocket and they do not have any insurance whatsoever, then that person might want to consider hiring an attorney who can refer them to a doctor who would be willing to take the treatment on an assignment basis meaning that they would be paid out of the proceeds of the lawsuit, if there are any proceeds.
Misconceptions
The common misconception about med pay is that if someone receives med pay, then they do not receive any other benefits for their injuries, and if they use med pay to pay for their medical treatment, they will not be able to recover for the extent of those injuries or those medical expenses because med pay has already paid for them. The other misconception is that med pay pays only if someone is not at fault for an accident or a collision and there are misconceptions that med pay is overly expensive and not useful.
Med pay, however, is very useful and the premiums for larger med pay benefits are negligible meaning that it does not cost a lot to get more benefits so people should always get the maximum amount of med pay benefit because it can really benefit them when they actually need it. Most of the times, they do not need it, but in the times that they do need it, after an accident, they will be glad that they purchased it.
Things Everyone Should Know About Med Pay
Med pay is a no-fault based system. It can pay for a person's lost wages or their medical expenses. It is a cheap alternative to paying out of pocket or paying co-pays, and most insurances have it available. An individual does not have to take it if they do not want to, but it is against their best interest to waive it or ignore it and it is very helpful. It is more than cost effective and despite paying a higher premium, if a person really needs it, then it can be a giant benefit to them.