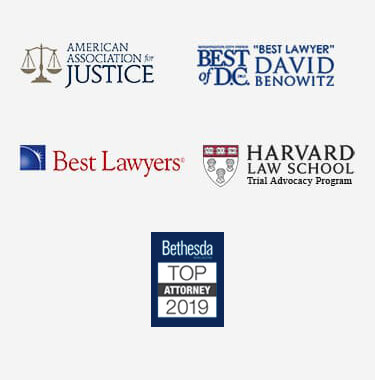 Prince William County Uber/Taxi Accident Lawyer
Common carriers are forms of transportation that members of the public can use. The most popular ones in Prince William County are the buses, the Amtrak or other types of trains. People also use taxis, Uber, Lyft, the SuperShuttle, and other hotel or airport shuttles, all which are considered common carriers.
If a person is in an accident with a hired driver, they will need the information of the person who hit them but also the driver's vehicle information because they would be another witness to testify who was at fault for the accident. The next step they should take is to contact a Prince William County Uber/Taxi accident lawyer. A capable car accident attorney could help them hold the responsible party accountable.
Use of Ride-Sharing Services
The most popular form of hired vehicle in Prince William County is ride sharing such as Uber, Lyft, or Via. If someone is coming from an airport, they might use the SuperShuttle or a shared van to get to their destination in Prince William County but, a lot of people do use Uber to get around.
Differences Between Accidents Involving Common Carriers
As a Prince William County Uber/Taxi accident lawyer could explain, car accidents with taxi and Uber drivers are handled differently from other accidents because Uber has one insurer for all their Uber vehicles. Similarly, Lyft has a different insurer to cover all vehicles, so they are using different types of insurance companies. It is difficult because the passenger likely does not know who the driver was, so it might be difficult to get in contact with the owner of the vehicle.
If the Uber driver is the one who is injured, they may become too injured to continue being an Uber driver. That time missed from work would be lost wages, plus there is damage to the car to consider. If a private person were injured in a car accident and the car is totaled, it does not completely flip their lives upside-down like if someone were an Uber driver and their car is the main source of their income.
Recovering Damages in Uber Accidents
The party responsible for paying damages in Prince William County Uber accidents is the tortfeasor or the tortfeasor's insurance if there is enough evidence to prove that they were at fault.
Recovering damages caused by a car accident with an Uber driver is the same as dealing with a person who is privately driving a car. A person gets the information of the person who is driving, including their license plate, insurance information, full name, and address. If they need to, they can call the police to have them do an official accident report, but the procedure for the injured person is more likely the same. A Prince William County Uber/Taxi accident lawyer could help an individual recover damages for their injuries.
Punitive Damages
Punitive damages are possible in Uber accidents. Punitive damages really rely on the logistics of the accident and not if the person was an Uber driver or not. The tortfeasor has to have some sort of outrageous conduct to be liable for punitive damages.
Benefit of a Prince William County Uber/Taxi Crash Lawyer
A person should hire a Prince William County Uber/Taxi accident lawyer when dealing with a car accident involving an Uber driver or another common carrier because the insurance companies for Uber and Lyft are notoriously slow and frustrating to deal with.
It can be a difficult process to go through the personal injury procedure with these insurance companies, so an attorney that is experienced with dealing with these kinds of insurance companies will be able to follow up repeatedly to get answers from them or to get the policy information. If an individual has been injured in a serious collision, they should consult a hardworking attorney that could advocate for them.