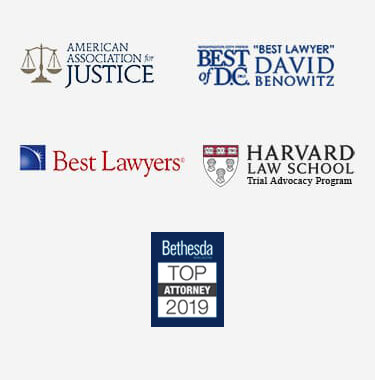 Prince William County Car Accident Attorney
If you were involved in a car wreck at no fault of your own, you may be able to seek financial compensation for the damages incurred. Car accidents can result in serious damage to a person's physical well-being and their vehicle. It's understandable to be jarred following a car accident, but it is also important to remember to protect your legal interests. Insurance companies rarely want to dole out money for damages and will actively work against doing so. Contact a Prince William car accident lawyer to discuss your case and determine your rightful dues.
Contact a Prince William County Car Accident Lawyer
A skilled legal representative in Prince William County is familiar with the necessary steps required to properly litigate an automobile accident claim. First and foremost, your Prince William County car accident lawyer will earnestly listen to you to fully understand the details of your accident. After all the facts are understood, he or she can properly assess the situation to determine with whom the fault of the accident lies.
Once fault has been established, your lawyer will attentively work to pursue the maximum financial compensation to which you are entitled. Contact a Prince William County car accident lawyer today to schedule a free consultation. Together, you and your car accident attorney in Prince William County can work to develop a case against the culpable party to receive maximum recompense for your suffering.
When selecting a lawyer to represent you and your interests following a car accident, it is important to choose someone you communicate well with. They will be your main advocate throughout the process, so it is also vital you pick someone you feel you can trust and rely on.
Even before hiring an attorney to help you bring suit, there are a few certain things you should remember to do after a car accident to better protect your claim. For example, it is very important that you seek medical attention as soon as possible and contact the local police department. Both actions will help you document the accident, which will be invaluable in the course of your case.
Car Accidents in Prince William County
Prince William County is a large, wealthy county in the greater Washington metropolitan region, located only 35 miles southwest of the nation's capital. Employed residents spend, on average, more than 80 minutes per day on the road during the daily commute, with more than 75 percent of the population using a personal vehicle to drive to the office alone and another 13 percent using personal vehicles to carpool to work.
When someone is involved in a car accident, they are often worried about the cost of medical care. Prince William County has a program called "med pay" that may help a person alleviate some of the financial burden associated with seeking treatment following an accident. Read on for more information regarding the protection coverage you may have available to you.
Types of Accidents
As a car accident attorney can tell you, this adds up to a significant amount of roadway congestion during the work week and provides substantial susceptibility to motor vehicle accidents. In 2011, 775 people were fatally wounded in Virginia traffic accidents, and more than 67,000 others suffered injury because of a motor vehicle crash. These statistics represent an increase from previous years, indicating more roadway danger and likelihood of crashes on roads within the Commonwealth.
Although the majority of these crashes occurred because of speed violations occurring during daylight hours and under clear weather conditions, many other factors and behaviors are also responsible for the more than 123,500 crashes that resulted in Virginia in 2011, such as:
Impaired driving
Inattentive driving
Illegal passing
Failure to stop
Faulty brakes or brake lights
Motor vehicle malfunction
Poor roadway maintenance
Inclement weather
Health conditions
Virginia is a state that recognizes contributory negligence, meaning a person can be barred from recovery if they are found even a little bit responsible for any accident they are involved in. As such, speaking with an experienced attorney will provide valuable information as to what behaviors will negatively impact someone's case for damages and/or liability.
Speeding in Virginia
While most drivers are guilty of speeding from time to time, when excessive speeds result in a car crash that causes harm to others, there is a responsibility owed to the injured party or parties. Although speeding is not typically an aggressive maneuver, it is nonetheless a dangerous practice. Whether a speeding violation is rooted in a mere lack of attention to the speedometer, a rush to be punctual for a workday or appointment, or malicious road rage, the catastrophic results will likely look the same – crushed metal, broken glass, property damage, and injured drivers and passengers. More than one-third of auto accident-related deaths in 2011 were the result of speeding violations, and speeding is to blame for more than 14,000 non-fatal injuries, as well.
In fact, because speeding causes so many accidents, injuries, and fatalities, the state of Virginia criminally charges those caught driving at speeds classified as reckless driving.
If you were injured in a car crash caused by another driver's excessive speed, you may hold him or her liable for the actions which resulted in the accident. With the help of a Prince William County car accident lawyer, you can receive financial compensation for the injury, property damage, financial obligations, and emotional trauma which resulted from the collision.
Impaired Driving in Virginia
Drivers under the influence of alcohol were responsible for the deaths of nearly 30 percent of all those killed in a motor vehicle crash in 2011, and nearly 6,000 others suffered injury in a crash caused by an impaired driver. In Prince William County, alone, there were nearly 340 alcohol-related crashes, resulting in 10 deaths and injury to more than 200 individuals. Operating a motor vehicle while under the influence of alcohol or drugs is highly punishable as a criminal offense upon conviction in Virginia.
However, if you or a loved one was injured in a collision caused by a drunk driver, the penalties applied by the state do nothing to relieve your suffering. By making a civil case against the drunk or impaired driver, you can hold him or her liable for his actions and obtain a compensatory award appropriate for the suffering and struggles you have endured because of the accident. Contact a Prince William County car accident lawyer to discuss your potential case.