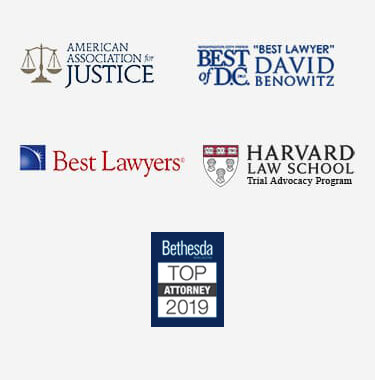 Car Accident Claims in Prince William County
Anytime you've been in an accident, it's always a traumatic, troubling and painful experience. In order to gain the compensation that you're entitled to, you should hire a Prince William County car accident attorney who can guide you through that process and make it as painless as possible. One reason to hire an attorney is that attorneys are familiar with the process of making claims against insurance companies and defendants, and they know how to pursue those claims in order to get the benefits that people are entitled to. They're used to dealing with medical providers, insurance carriers and defense attorneys in order to maximize your compensation.
Process of Filing a Claim in Prince William
In Virginia, the statute of limitations to file a claim for negligence is generally two years from the date of the accident as opposed to three years in neighboring jurisdictions. To ensure that your case gets handled in a proper and timely manner, you should hire an car accident attorney in Prince William County who practices regularly in the area and handles mostly or entirely accident cases.
There's no real difference between a car accident that happens in Prince William County as opposed to, for example, Virginia Beach in terms of the damages and the likely verdicts. That said, the juries in more conservative counties typically award lower compensation amounts for pain and suffering in automobile cases than in less conservative counties.
Contributory Negligence in Prince William County Accidents
In order to recover damages for the injuries you sustain in a car accident, a plaintiff or an injured person will have to show that he or she was free from any negligence. That means that if an injured person is found to be as little as 1% at fault for the car accident that caused his or her own injury, then he or she will not be able to recover any damages at all for those injuries.
The contributory negligence doctrine can be harmful to injured parties because the defendants in a case can claim that the person who is injured was responsible or at fault for the accident, and if that injured person is found even 1% at fault or responsible, then he or she won't be able to recover anything. In order to pursue a case, you have to show that you are free from negligence and did not in any way contribute to the cause of the accident that resulted in your injuries.
Factors That Impact Liability
In some cases, how the accident happened is obvious. If one car rear-ended another car and the vehicles are left that way when the police come, it's obvious how the accident happened. Other cases aren't so straightforward. For instance, if two cars approach an intersection at the same time and both of them claim they had the green light. In that situation, liability will be in dispute because each party will say that it's the other person's fault. In order to determine who is at fault or who is liable, it may be necessary to bring in independent witnesses who observed the accident or review security camera footage to see if the accident was caught on camera. Sometimes, trained police officers can use the positions of the cars as an indication of who is more likely at fault.
Common Car Accident Knowledge
The most important thing to do immediately after a car accident is to contact the police so that they can come in and document the positions of the cars and take a report. They'll also write down each party's version of the accident.
If you're in an accident, it's also important that you do not move your vehicle from the position where it came to rest before the police come. That's because if you do move it, then the police won't see the cars in the original position and will have a distorted view of how the accident happened.
Also, if you can, you should take photographs of the damage to your car and the other car. You should also get any identifying information from any other parties involved in the accident, including the license plates of the other vehicles involved, the identities of the drivers, any insurance information they're willing to provide and the owners of the vehicles.
3 Simple Steps After a Car Accident in Prince William County
The top three things to do after a car accident are pretty much the simplest:
Call the police to make sure they document the scene, how the accident happened, all of the people involved and all of the geographic factors involved, including the surrounding streets and the intersection where the accident happened. Calling the police is also important because some witnesses won't talk to a driver involved in an accident, but they will talk to a police officer.
Take photographs of the damage to your car and the other car. If that's not possible, then at the very least, get any identifying information about the other driver so that you know who you might be able to sue or whose insurance company to contact so that you can start the wheels of your claim spinning as early as possible.
Follow up with a healthcare professional for any injuries you sustained. If caught early enough, even minor injuries are more likely to stay minor and not blossom into something worse because they went untreated.
Importance of Contacting a Lawyer Early
The earlier that you contact a Prince William County attorney after your car accident, the more likely it is that the attorney will be able to preserve evidence in terms of damage of the vehicles and determine how the accident happened. He or she can also start tracking down witnesses who are identified in police reports and contact the insurance company of the other driver.
A Prince William County car accident lawyer can also help you resolve some of the issues that arise immediately after a car accident, such as settling property damage disputes, getting your car fixed, making sure that you follow up on your medical treatment, making sure that you document your time out of work and helping you submit your personal injury protection or MedPay applications.