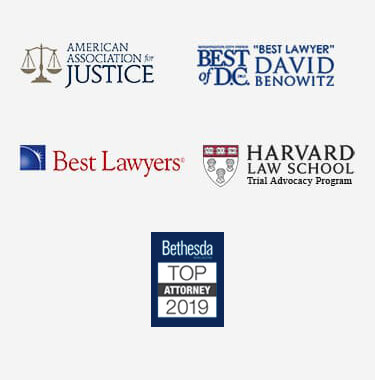 Prince William County Dog Bite Lawyer
If you have suffered injuries from a dog bite that could have been prevented, contact an personal injury lawyer in Prince William County as soon as possible.
The personal injury group at our firm understands how difficult it can be to complete the day-to-day and professional tasks that life demands when you are dealing with the consequences of a serious injury. We're here to help clients fight for the compensation they deserve and to guide them through the complicated legal processes that are sometimes necessary to attain that compensation. Contact one of our Prince William County dog bite lawyers today to learn about how we can help you.
Why Work With A Prince William County Dog Bite Lawyer?
Working with a dog bite attorney is important for a number of reasons.  For example, there may be eyewitnesses to the event in question, and investigating the incident as soon as possible can help maximize the chance for a recovery.
In addition, dog bite cases can be very difficult cases to win. In Virginia, an owner typically will need to have notice of a dog's dangerous propensities in order to be liable for their dog's actions in biting someone. This is a modification of what is commonly referred to as the "one bite rule." It makes more sense to think of it as a "one prior incident rule." A dog owner's actions will be evaluated by comparing their actions to the action that a reasonable person would have taken under the same circumstances. For this reason, it is imperative to investigate and identify if any prior incidents occurred that would have placed a reasonable person on notice that the dog in question was dangerous or vicious.
In Prince William County it is against the law for a dog owner to allow their dog to run at large in the County. If a dog owner allows their dog to run off of a leash, cord, or chain in Prince William County and the dog injures someone as a result, this will be a violation of local law in most circumstances and can form a basis for liability against the dog owner. Otherwise, however, it can be tough to establish that the dog owner owed a duty to the injured person. This is why a thorough investigation is so important. A Prince William County dog bite lawyer can help you to assemble the evidence necessary to present a strong case.
As a general rule, anytime you suffered any injury as a result of the negligence or carelessness of somebody else, the sooner you get an attorney involved the better. An attorney can:
Talk to witnesses
Go to the scene of the incident
Identify sources of evidence (such as video footage or animal control records)
Explain what steps you need to take in order to develop your case
Dog Bite Investigations In Prince William County
Public Records
The investigation process for a dog bite case differs from a lot of other personal injury or medical malpractice cases in that it often involves specific types of public records that need to be searched—specifically, records from animal control or from the police department. Oftentimes, with dogs that bite people, it's not the first time that they've done something that could be classified as vicious or dangerous behavior. Thus, a Prince William County dog bite lawyer who knows where to look may be able to discover that animal control or the police have already been called about that specific dog on other occasions. This sort of documentation can help to build a strong case.
Witnesses
In addition to obtaining pertinent records, your dog bite attorney can interview neighbors, friends, and family members who have had interactions with the dog in order try to figure out if any similar dangerous incidents have occurred in the past.   Your lawyer will also work to locate witnesses to the incident itself, as well as witnesses to the type of behavior that led to the injury—what, if anything, the victim did in relation to the dog, and whether or not the owner could have prevented the attack from happening. It is also important to find out whether the dog was on a leash or chain and the exact location of the attack because of local Prince William County ordinances.
Your Prince William County dog bite attorney will want to talk to any neighbors or people in the neighborhood who are familiar with the dog. This can even include individuals like school administrators or even people at the owner's workplace if they have the opportunity to interact with the dog. The type of witness you'd be interested in interviewing is a little bit different in dog bite cases than in other forms of personal injury cases.
Speak With A Dog Bite Lawyer In Prince William County Today
If you have suffered a serious injury due to a preventable attack by a dangerous dog, you may be eligible for compensation. Call the Prince William County dog bite lawyers with our firm today to learn about how to go about building your injury claim. Our friendly legal team is standing by to conduct your free initial consultation.