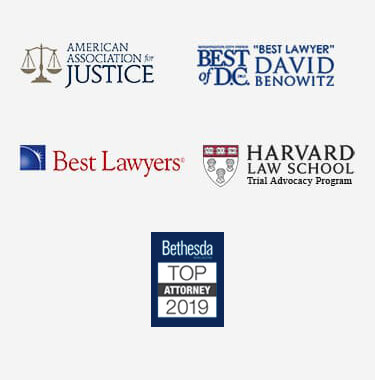 ERISA Trials in Virginia
Many employers offer long-term disability coverage for their employees in the event that they become ill or injured to the extent that they are unable to work. These disability plans, and other employee benefit plans, such as pensions, are often governed by the Employee Retirement Income Security Act (ERISA).
This area of federal law is complicated, so an experienced ERISA appeals attorney could benefit you if you are facing ERISA trials in Virginia.
Making a Claim for Disability Benefits Under ERISA
Although ERISA has certain rules that govern employer-sponsored disability benefit plans, these plans also have a variety of procedural and administrative rules.
When individuals make claims for disability benefits, the administrator of the plan is bound to follow those plan procedures and requirements in determining eligibility for benefits.
If the plan determines that individuals are not eligible for benefits, they must provide a denial in writing that outlines the specific reasons for the denial according to plan terms.
Exhausting Administrative Remedies in a Denial of Disability Benefits
Individuals who receive a denial of disability benefits under an ERISA-governed benefits plan must exhaust all of their administrative remedies available under the law prior to seeking relief in federal court.
These procedures for internal review of a denial of benefits may vary slightly between plans, but individuals typically must request an internal review of the denial in writing within a certain number of days.
The insurance plan then has a specific amount of time, typically 45 days, in which to consider the appeal.
At the end of that timeframe, the plan will issue a decision about whether to reverse its original finding and allow the payment of benefits, or to leave the decision intact.
Some plans provide for a second tier of internal review, during which the plan may request additional or new information, medical or otherwise, from the individuals appealing the denial of benefits. Once the plan administrators have reviewed any new information, as well as the existing information, they will make a final decision about their previous determination that found individuals to be ineligible for benefits.
Appealing a Denial of Disability Benefits in Federal Court
When individuals have exhausted the administrative review process, they then have the option of filing a lawsuit in federal court. There are strict timeframes in which individuals must file their claim in court; otherwise, they lose the right to have the federal court review the denial of benefits.
After initiating a federal appeal, the federal judge assigned to the case must review the medical records and any other information that the benefits plan administrator used to make a decision about the claim for disability benefits.
The federal court will not review any new information that may be available about individuals' medical conditions or claims; they are limited to reviewing information that was previously submitted during the original claim and administrative review processes.
As a result, it can be crucial to ensure that all pertinent information concerning individuals' claims is made available to the plan during the claims process and any administrative appeals.
Talk to an Attorney for Advice on ERISA Claims in Virginia
Compliance with the administrative appeals process and provision of all relevant medical and disability-related information is a prerequisite to seeking ERISA trials in Virginia through the federal court system.
Ensuring that you have gathered all pertinent and useful information during the administrative claims process can be a much easier task when you enlist the assistance of an experienced ERISA disability lawyer.