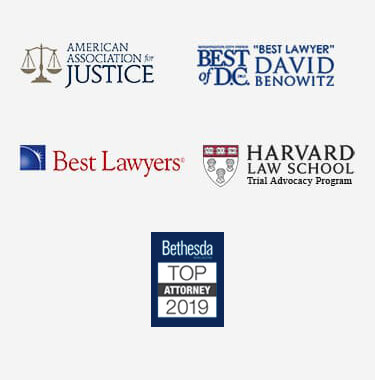 ERISA Restrictions and Limitations in Virginia
ERISA-governed employee benefit plans are designed to provide employees with financial support when they need it most. If you are injured or become ill, you expect that you will be able to rely on long-term disability benefits through your employee benefit plan. In some cases, however, you may find that the plan has ruled that you are ineligible for benefits.
If you are in this situation, you need to be aware of the ERISA restrictions and limitations in Virginia.
Limitations in ERISA Disability Plans
Most disability plans have limitations on the timeframe in which individuals can file lawsuits challenging the denial of benefits. If disability plans do not contain such a limitation, courts often will look to state law for guidance on the applicable statute of limitations, which will differ depending on the state.
Under newly released guidelines by the U.S. Department of Labor (DOL) that went into effect April 1, 2018, plan administrators who issue denial of benefits notices must ensure that the notices contain a description of the contractual limitations period and the calendar expiration date. It is no longer sufficient for plan administrators to simply include the limitations date in the plan documents.
Restricting the Definition of Disability in ERISA Plans
There is no universal definition of disability, which can make it more difficult for individuals to qualify for disability benefits under their plans. A medical condition that meets eligibility requirements for benefits under one plan may not entitle individuals for benefits in another plan.
For instance, not all ERISA-governed plans are bound by the medical opinions of the employees' physicians or even by a finding of the Social Security Administration that employees are disabled. Some plans measure disability based on whether individuals can perform the basics tasks and activities required by their jobs, whereas other plans measure disability by one's complete inability to work in any type of job.
Furthermore, some plans may change their definition of disability after individuals have received disability benefits for a specific time period. Individuals might qualify as disabled based on their ability to perform their own jobs on initial claims for benefits, but after receiving benefits for 12 to 24 months, individuals may have to show that they are unable to perform any type of gainful employment.
Some plans may also cap out the amount of benefits that individuals can receive in total, whether based on a dollar amount, caps calculated according to a percentage of individuals' salaries, or limits on the period of months in which benefits may be drawn.
After individuals receive a certain amount of benefits or a particular number of months have elapsed, then they may no longer be eligible for continuing benefits.
Similarly, some plans may institute a waiting period before long-term disability benefits begin, such as 30, 60, or 90 days following the date of disability. These are just a few of the possible restrictions and limitations on ERISA plans in Virginia.
Restrictions on Other Disability Benefits
Many ERISA-governed long-term disability plans contain offset provisions. These provisions limit the eligibility of individuals for long-term disability benefits based on their receipt of other types of benefits, such as Social Security disability benefits or worker's compensation benefits.
In some cases, plans reduce the long-term disability benefits dollar for dollar according to the amount of other benefits received, and some plans may even terminate benefits in the event that individuals qualify for Social Security disability benefits.
To that end, some plans require that individuals apply for Social Security disability benefits as a condition of receiving long-term disability benefits.
Learn What You Need to Know About ERISA Plan Restrictions and Limitations
Employee disability benefits plans that are subject to ERISA often contain restrictions and limitations that you do not expect when applying for long-term disability benefits.
An experienced ERISA plan lawyer may be able to assist you in identifying ERISA restrictions and limitations in Virginia and maximizing the disability benefits to which you may be entitled.