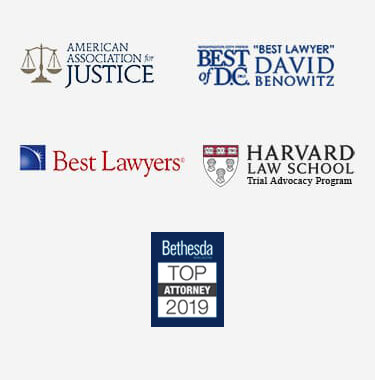 Actions for Injunctive Relief for ERISA Violations in Virginia
When you participate in an employer-sponsored pension or health plan that is governed by the Employee's Retirement Income Security Act (ERISA), you expect that the plan and its administrators will protect your interests.
However, plans and their administrators do not always abide by the standards set out in ERISA or the plan itself, which is why you may have a cause of action under ERISA.
If you have suffered financial losses as a result of a plan administrators' failure to live up to the terms outlined by the plan or ERISA, you may be eligible to file actions for injunctive relief for ERISA violations in Virginia.
ERISA Claims that May Merit Injunctive Relief
Denial of Plan Benefits
There are various claims that may result in injunctive relief under ERISA. In a federal court appeal from the denial of benefits under § 502(a) of ERISA, individuals may seek not only benefits owed to them under the terms of the employee benefits plan, but also equitable relief.
Similarly, under § 503 of ERISA, or claims for procedural violations in processing claims for benefits, individuals may seek an order from the court that remands the claim to the plan and requires proper review of the claim according to the procedures required by the plan and/or ERISA.
The equitable relief in these types of cases may include injunctions that prevent the plan from using eligibility criteria or review procedures that do not comply with the plan or ERISA.
Breach of Fiduciary Duty
Similarly, injunctive and other forms of equitable relief may be available in breach of fiduciary duty claims involving ERISA. These claims, which arise pursuant to § 502(a)(3) of ERISA, involve the failure of plans and plan administrators to appropriately adhere to their fiduciary duties and/or administrators engaging in self-dealing other transactions prohibited by ERISA. In these cases, individuals may pursue injunctive and other forms of equitable relief, including the following:
Injunctions prohibiting plan administrators from conducting certain self-dealing or other transactions that are violative of the fiduciary duty
Injunctions that bar plan administrators from withholding essential information from plan participants or beneficiaries that might impact their available benefits and eligibility
Injunctions that require plan administrators to safeguard the investments of employees by avoiding certain imprudent investments.
Knowing Participation Claims
Injunctive or equitable relief also may be available in actions by plan participants or beneficiaries against non-fiduciaries, such as plan advisors or other parties that deal with ERISA plans, but who are not fiduciaries.
These non-fiduciaries may be liable under a knowing participation claim if they knew or should have known that that a fiduciary was violating ERISA or the terms of the ERISA plan and nonetheless aided the fiduciary in these violations.
Here, too, injunctions may be available to prohibit the non-fiduciaries from continuing to assist in violations of ERISA or the plan itself.
Interference Claims
ERISA § 510 authorizes interference claims, which may be brought by plan participants or beneficiaries if the employer discriminates or takes other adverse action against the participants for seeking ERISA benefits. While participants can seek monetary damages in interference claims, they also can seek equitable relief in the form of injunctions.
One example of injunctive relief in an interference claim might be a court order that bars an employer from taking further adverse employment actions against a current employee who is claiming retaliation for seeking ERISA benefits.
Seek the Services of a Virginia ERISA Injunctive Relief Attorney Today
When you are ready to file actions for injunctive relief for ERISA violations in Virginia, you may want to consult an experienced ERISA attorney, who may be able to assist you.
ERISA-governed plans are complicated, and you should ensure that you are aware of all of the benefits that may be available to you, as well as all of the types of potential relief that the court could grant you.