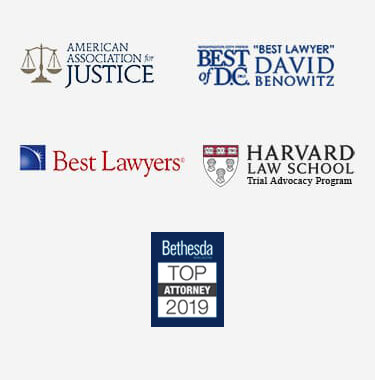 Rights Under ERISA in Virginia
Providing for your family can become much more difficult when you sustain an injury or become ill to the extent that you are unable to work. When your employer offers short and long-term disability benefits, you definitely should take steps to avail yourself of those benefits.
However, it is crucial that you understand your rights under ERISA in Virginia so that you can meet all of the criteria necessary to obtain and maintain your benefits. An experienced ERISA disability attorney may be able to help you through this process.
ERISA Defined
Most employers who offer disability insurance plans must comply with the minimum requirements of 29 U.S.C. Chapter 18, which sets forth the Employee Retirement Income Security Act of 1974, or ERISA.
This law consists of a complex set of regulations for employer-sponsored disability plans, which often tend to support the rights of insurance companies over the rights of employees.
Employers who choose to establish these plans generally must structure their plans in accordance with ERISA, at a minimum, although employers are free to offer additional benefits beyond what ERISA requires.
ERISA Plan Application Rights
When individuals decide to apply for disability benefits under a plan governed by ERISA, they have the right to submit medical documentation that supports their claims.
They also have the right to provide their disability insurance company with other documentation of their status as disabled, such as opinions by vocational experts, affidavits from family and friends who have witnessed their inability to work or perform functions of daily living, and their own statements about the nature of their illnesses or injuries.
It is essential to provide as much information as possible with an initial disability benefits application because if the insurance company denies a claim for benefits, individuals cannot later submit additional information for review by a court. Individuals can supplement their applications only during the internal and administrative appeals process with their insurance carrier.
Appeal Rights and ERISA Disability Plans
There are various reasons that an insurance company may deny individuals' claims for benefits. For instance, an insurance company may deny an initial claim for disability benefits based on a lack of medical evidence or insufficient evidence of inability to work.
Individuals also may experience termination of disability benefits after they have received them for a certain time period, either due to policy limits or the insurance company's decision that the individuals are medically able to return to work or at least return to some sort of work.
In all these situations, individuals do have appeal rights with the insurance company pursuant to ERISA. They must exhaust all administrative appeals with the insurance company first. Once individuals have appealed the denial or termination of benefits with the insurance company, it has 45 days to respond in writing. In some cases, however, this time period is extended.
The insurance company either will stand by its denial or termination of benefits, which will necessitate a further appeal, or grant the appeal, which results in the reinstatement of monthly benefits or the payment of back benefits.
If the insurance company still denies the claim for benefits, individuals have rights under ERISA in Virginia to further appeal the denial or termination of benefits to a federal court.
A judge will review the existing record and make a determination as to whether the insurance company's actions were arbitrary and capricious in nature.
Know Your ERISA Disability Plan Rights
Although you do have certain rights under ERISA in Virginia, you may not be aware of these rights due to complexities in the disability plan documents and procedures.
A seasoned Virginia ERISA lawyer may be able to assist you in deciphering the disability claims process and any subsequent appeals from the termination or denial of benefits.