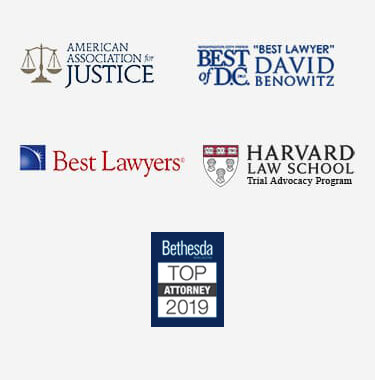 Virginia Teen Car Accident Attorney
Young drivers are often at a disadvantage on the roadways. A lack of experience, a "that will never happen to me" attitude, and a mind racing with new ideas and new freedoms are just a few of the strikes against them. While many young drivers are cautious, it is quite easy to underestimate the responsibility and potential dangers which accompany the privilege to drive. Understanding the specific challenges that come from these types of cases requires knowledge and dedication of a Virginia teen car accident lawyer. Your attorney will not only be well-versed in the types of injuries that can occur in such car accidents, but they will also work hard to ensure that the person who caused the crash will be held responsible so that civil justice may prevail.
Benefits of Experienced Legal Representation
When you work with a Virginia teen car accident lawyer at our firm who has experience taking clients through the personal injury process, you're doing a lot more than simply hiring a lawyer.  Our personal injury practice group is armed with the full investigative and administrative resources of a private law firm, which means that we can bring the experience and hard work of multiple attorneys to bear on your case.
In addition, we conduct our personal injury cases on a contingency-fee basis, which means that we do not get paid until we are able to successfully help you recover damages from a settlement or by litigating in a civil court of law. For individuals who are recovering from injuries and paying medical bills, this contingency-fee system makes it possible for you to aggressively pursue the compensation you deserve without having to worry about the risk of losing money.
To learn how our Virginia teen car accident lawyers can help you with your particular injury case, please call our law offices today and speak to a member of our friendly legal team.  Your initial consultation is commitment-free and costs you nothing.
Underage Drinking and Driving
There is a zero-tolerance policy when it comes to underage drinking in Virginia, and any alcohol use by those under the age of 21 is strictly prohibited. While the standard legal limit of intoxication is a blood alcohol concentration (BAC) of 0.08 percent, the legal limit for anyone under the age of 21 is a BAC of only 0.02 percent. This means that just one small drink, or even less of a beverage containing alcohol, before driving can result in serious criminal charges.
There are several penalty options possible for the underage drunk driver, depending on the unique factual circumstances of his or her case. In the event that they are charged with an "adult" DUI, pursuant to Virginia Code 18.2-266 and 18.2-270, they may be subject to a minimum $250 fine, up to twelve (12) months in jail, a twelve (12) month loss of Virginia driving privileges, court costs and more. In addition, the charge of driving after consumption of alcohol by an underage person, Virginia Code 18.2-266.1 could result in the same driving privilege loss, the same potential jail sentence (as both offenses as class 1 misdemeanors), and it also carries the special penalty of a minimum $500 fine OR a minimum of 50 hours of community service. The heightened minimum fine or minimum community service is in addition to all other requirements typically associated with a Virginia DUI conviction.
The Centers for Disease Control and Prevention (CDC) reports that 22 percent of teenage drivers involved in fatal automobile accidents had been drinking, and that the occurrence of teen drinking and driving is higher for males than females. While the law strives to deter teens and young adults from consuming any alcohol, there are still far too many teen drivers who manage to drink before assuming control of a vehicle.
Contact a Virginia Teen Car Accident Lawyer
Newly licensed drivers often find it hard to grasp the level of risk and responsibility that comes with the privilege to drive. Allowing distractions, alcohol, and carelessness to impair their driving makes inexperienced teen drivers a particularly risky group.
If you or a loved one was injured by a teen driver, you may be able to obtain compensation for your suffering through the skillful legal representation of a Virginia teen car accident lawyer. Call our law offices today to schedule a free consultation with a professional litigator to find out more.