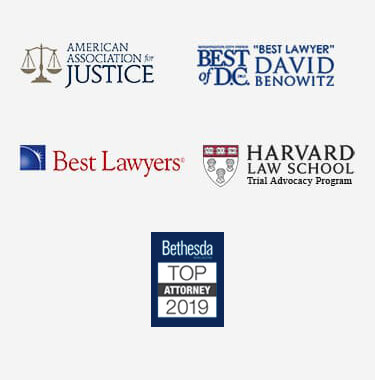 Virginia Taxi Accident Lawyer
A Virginia taxi accident lawyer can help if you or someone you love was hurt in an accident involving a taxicab. Taxi accidents may be more complicated than typical crash claims because it can be difficult to identify all potential defendants. Since cab drivers depend upon their license for their livelihood, they may also fight more vigorously to prevent being held responsible for a crash. Your attorney can help you to understand your rights, make a claim against appropriate parties, and put together a strong case. Call a taxi accident lawyer in Virginia with experience for help as soon as your car accident occurs.
Your Rights after a Taxi Accident in Virginia
Virginia Code Section 46.2-2000 defines a taxi to include a motor vehicle that can carry up to six passengers, excluding the driver; that transports passengers for hire; that is not a common carrier; and that does not operate on a regular route or between fixed terminals. Taxi cab drivers in the state of Virginia may be required to obtain Virginia For-Hire Intrastate Operating Authority (pdf).  They must register their vehicles as for-hire and have special TAXI license plates. They also must have at least $125,000 in coverage for bodily injury and property damage. A taxi driver's insurer will pay out compensation to collision victims, up to policy limits, if you are injured by a taxi accident. You can pursue a claim to recover compensation from a taxi driver if you are injured as a passenger in a cab or if you are struck by a cab while in another vehicle, while walking, while bicycling, or while on a motorcycle.  It is up to you to prove that the cab driver:
Broke a safety rule or was negligent
Was directly responsible for the accident due to negligence
Should compensate you for crash losses including pain and suffering, emotional distress, medical expenses, wage losses, or the death of a loved one in a fatal taxi accident
Virginia is one of just five states that use a legal doctrine called contributory negligence to prevent people who are partly responsible for their own injuries from taking legal action. If you played even a small role in causing the crash, you cannot pursue a damage claim to recover compensation from a taxi driver. For this reason, expect the cab driver and his insurer to argue vigorously against the claim if there is any possibility you may have been at fault. A taxi accident lawyer in Virginia can help you try to counter those arguments.
Who is Responsible for a Taxi Accident in Virginia?
An injury claim can be made against a negligent taxi accident driver. If you were in a taxi and another motorist hit the cab and caused your injury, you can pursue a claim against the driver of the other vehicle. Depending on the extent of your injuries and the party responsible, it may be crucial to identify both parties involved and the amount of insurance coverage available. In some cases, you may also be able to sue the employer of the taxi driver. However, many drivers who operate taxis are classified as independent contractors, which would mean there is no direct employer to blame. A Virginia taxi accident lawyer can help you to identify all potential defendants so you can try to maximize crash compensation.
Getting Help from a Virginia Taxi Accident Lawyer
You can negotiate a settlement to resolve a taxi accident case, or you can go to court and pursue a claim for damages if a judge or jury determines that a third pary, such as a taxi, was to blame for your accident and as a result of the accident, you suffered injuries and damages.  To learn more, and for help making your case, contact a Virginia taxi accident lawyer today for a free case evaluation and to learn more about injury cases involving taxis.