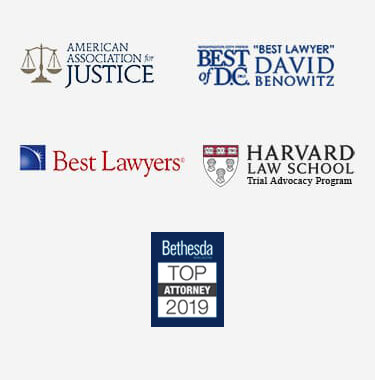 Washington DC Trust Administration Lawyer
When someone establishes a trust, they usually designate someone dependable and honest to serve as trustee without considering whether that person has the time and training to administer a trust. However, many people have no idea how to fulfill the legal responsibilities that come with overseeing a trust.
This is where a Washington DC trust administration lawyer could help. Whether you need advice on starting a trust, or you want someone to assist with or manage some of the tasks that come with handling the estate, a practiced trust and estates lawyer could help ensure that all management obligations are fulfilled properly.
Trust Overview
A trust can be thought of as a relationship or entity formed by an agreement. The agreement establishes the terms explaining how the trust should operate. While a trust may hold one or more financial accounts, it usually consists of multiple assets.
The person creating the trust is often known as the grantor. A trust is created to provide benefits to the person or entity referred to as the beneficiary. Assets held by the trust are managed by the trustee. Therefore, while trustees have control over the property in the trust to make decisions about how to invest assets, they have a duty to act in the best interests of the beneficiaries rather than their own. This is known as the fiduciary duty.
Trustees who fail to operate in the best interests of the beneficiaries could be held responsible for the consequences. A Washington DC trust administration lawyer could explain the functions of a trust as well as take action against trustees who do not adhere to their fiduciary duty.
Fiduciary Duties of Trustees
In a fiduciary relationship, the trustee must act with loyalty, care, and good faith toward the beneficiary. They also have an obligation to avoid conflicts of interest that could prevent them from acting in the best interests of the beneficiaries. In most cases, the trustee should not gain any personal benefit from decisions made about trust property.
A trustee's duty of care requires them to use reputable business principles when making decisions and to act with reasonable prudence. They are expected to manage assets in a manner that preserves or increases the value. Failure to do so could be considered a violation of duty. A trust administration legal professional in Washington DC could help a trustee understand what their duties are and how these affect the management of a trust.
Trust Management Duties
While fiduciary duties govern how a trust should be managed, there are other obligations to keep in mind as well. It is important to read the terms in the document establishing the trust closely and to understand all statutory requirements. For instance, D.C. Code §19-1308.10 requires trustees to keep accurate records of trust administration.
Trust administration usually involves managing assets and making distributions in accordance with the trust terms. The trust will also need to pay taxes, file tax returns, and comply with other legal requirements. An estate management lawyer could assist with the completion of these tasks.
Consult a Washington DC Trust Administration Attorney to Learn More About Fiduciary Duty
Trusts can protect assets for the benefit of those who are ill-equipped to manage property appropriately on their own behalf. However, because of the potential for abuse in a trust relationship, the law imposes duties on trustees with respect to trust management, as a way of protecting the beneficiaries.
If you need assistance with the creation or administration of a trust, start by consulting a knowledgeable Washington DC trust administration lawyer. An advisor could also assist if you believe a trust is suffering from improper management. An attorney could inform you about state and federal legal requirements and the obligations specified within the trust documents so that you can fulfill duties appropriately.