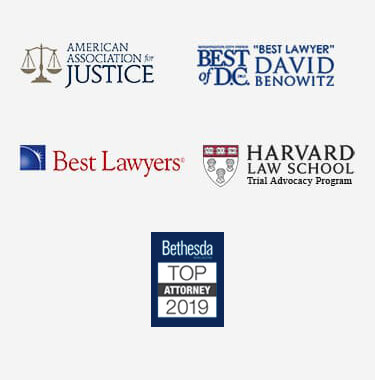 Washington DC Sexual Abuse in a Youth Organization Lawyer
In recent years, a growing number of sexual abuse and assault claims have been filed naming well-known youth organizations such as the YMCA, Boy Scouts of America, Boys and Girls Clubs of America, Girl Scouts, and others. If your child was abused due to negligent hiring procedures or improper supervision at a youth club, it may be wise to speak with a Washington DC sexual abuse in a youth organization lawyer.
A sexual abuse attorney with an extensive track record of seeking fair and just compensation for survivors of sexual assault or abuse could evaluate your case and counsel you regarding how proceed moving forward. A lawyer could gather evidence such as witness testimony, photos, video footage, medical reports, and other pertinent information to support your claim for compensatory damages.
Consequences of Sexual Abuse and Assault
Survivors of sexual abuse are often left with more than physical damages. Emotional pain, suffering, depression, anxiety, post-traumatic stress disorder, and traumatic flashbacks are common. Abuse survivors may also endure significant adverse physical outcomes due to assault, such as pelvic discomfort, digestive disorders, other chronic illnesses.
Potential Signs that Abuse Has Occurred
Loved ones, family members, and figures of authority tasked with the care of youth should be able to recognize potential signs of abuse. It is important to understand that the indicators of abuse vary widely based on the individua. With that being said, common behaviors that may indicate that sexual abuse has occurred include the following
Fear of physical contact
Unexplained anger or despondency
Self-injury
Problems with maintaining friendships
Extremely low self esteem
Poor hygiene and sanitation habits
Substance abuse and alcoholism
Suicidal thoughts
In the case of older youth in particular, some common signs exhibited by survivors of sexual abuse or assault include indifference to intimacy (or lack of sexual discrimination), attempts to end their life, eating disorders (i.e. anorexia, bulimia, etc.), poor academic progress, and sexually transmitted diseases.
There are physical indicators of sexual abuse to be aware of as well, which may include bruises, ripped or bloody clothing and undergarments, bleeding in the genitals or rectum, and urinary incontinence. If the parent of a child or teen believes that sexual abuse has occurred in a youth organization, they should consult with a Washington DC attorney as soon as possible who could investigate the situation further.
Time Limitations to File a Sexual Abuse Case in Washington DC
As stated under Code of the District of Columbia § 12-301, if the injured party was younger than 35 when the alleged assault or abuse occurred, they would have until their 40th birthday or five years from the date they should have discovered the sexual misconduct to file a civil claim for damages, whichever date is later. A Washington DC sexual abuse in a youth organization attorney could help the claimant file their lawsuit in compliance with the statutory deadline.
A Washington DC Sexual Abuse in a Youth Organization Attorney Could Help You File a Claim for Damages
You should speak with a Washington DC sexual abuse in a youth organization lawyer if you have been subjected to abuse. An attorney could help you claim damages such as pain, suffering, medical bills, and other losses you have endured due to the harm inflicted by the liable parties.
Call today to arrange your initial case consultation and get more information about starting a claim.