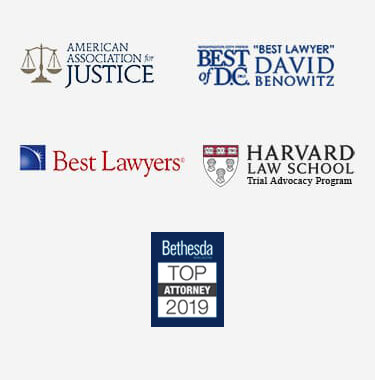 Washington DC Massage Therapist Sexual Assault Lawyer
Many athletes use massage therapy to remain in top physical condition. Countless other members of the general public have also increasingly sought the restorative and therapeutic benefits of massage in recent years.
When we hire a qualified masseuse to provide these services, we expect that they will behave in a respectful and appropriate manner. Sadly, the practice of receiving a massage leaves many people susceptible to unwelcome lewd advances or sexual assault. Not only are these acts illegal, but they might require the massage therapist and the employer to assume liability for any harm they cause.
A Washington DC massage therapist sexual assault lawyer could provide valuable assistance if you have experienced sexual violence or unwelcome touching while under the care of a masseuse. A tenacious legal team member could help you file a complaint with law enforcement and pursue compensation through a civil lawsuit.
Any Unwelcome Sexual Contact with Another Person is a Criminal Act
A key concept in the world of massage therapy is the idea of consent. A client consents to touching only in specified areas. A masseuse practices their trade appropriately when they follow their client's requests.
Any unwelcome breach of consent and the established boundaries is illegal under the district's laws. For example, the Code of the District of Columbia § 22-3006 outlines that it is a misdemeanor for any person to touch another individual in a sexual way without their approval. When viewed within the context of massage therapy, this could include an unwelcome touching of the buttocks, breasts, or genitals during a scheduled session. More extreme examples can include forced sexual intercourse or other forms of penetration from an aggressive masseuse.
A compassionate attorney in Washington DC could further outline local guidelines and help determine whether a massage therapist's forceful behavior would be considered sexual abuse.
How to Seek Compensation After Sexual Misconduct During a Massage
Anyone who experienced sexual abuse through the hands of a masseuse needs to realize that they cannot use a criminal trial to collect monetary damages. Instead, they could pursue an additional civil lawsuit to help hold the massage therapist financial accountable for the breach of consent. A diligent legal representative could provide valuable assistance during this stage of the proceedings.
A resourceful attorney in Washington DC could begin by explaining a plaintiff's legal rights, gathering evidence about the sexual abuse in question, and demanding that the masseuse or their employer provide fair payments. Typical compensation includes comprehensive payments for the costs of any necessary medical care, emotional trauma, and lost wages.
Reach Out to a Washington DC Massage Therapist Sexual Assault Attorney Today
Obtaining treatment from a massage therapist involves considerable trust. Sadly, these professionals sometimes breach their duty of care and engage in severe acts of sexual misconduct.
If you have experienced any level of inappropriate touching from a masseuse, a Washington DC massage therapist sexual assault lawyer could represent your best interests. Navigating a civil lawsuit without the assistance of a seasoned attorney could become problematic, and you deserve someone to protect your integrity. Call the office today to learn more about your legal options.