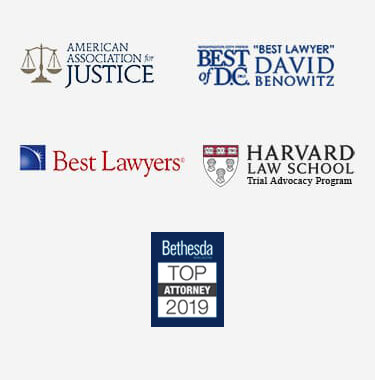 What to do Following a Daycare Injury in Washington DC
Busy parents and guardians often rely on daycares and other types of childcare centers to monitor and educate their children while they are at work or away. Most daycare centers are safe, so there is no need for most parents to worry, but unfortunately, some do not have the safety of children in mind. Such daycares are dangerous, and under certain circumstances, children can sustain injuries when monitored by negligent or abusive adults.
If your child was injured while in the care of another person, you may be wondering what to do following a daycare injury in Washington DC, you may be entitled to compensation for the pain and suffering your child has endured. Get in touch with an accomplished daycare negligence lawyer today.
Seek Medical Attention
After a child sustains an injury at a daycare center, their parents should make every effort to seek medical attention. Many injuries do not present themselves at first, only to appear days later to cause pain and additional medical complications. By seeking medical attention, parents can ensure their child recovers from their injuries in a timely manner.
It is also important to seek medical attention for other reasons. Firstly, medical records will be an important piece of evidence during proceedings. Commentary from doctors and other medical professionals will be considered by the court, especially if the physician believes the injury in question was caused by abuse or neglect. Medical bills will also be useful since they can be used to help the court determine how much compensation a family deserves.
Speak to Witnesses
Parents should also speak to daycare workers and other potential witnesses. Some daycare workers may be willing to provide information about the circumstances surrounding an injury, but others may be unable to discuss such matters. Often, daycares will refuse to discuss matters that could lead to potential litigation, such as instances of abuse or neglect.
If there are other witnesses, such as other parents or caretakers, it would be wise to obtain their contact information and have an attorney speak to them immediately. Parents should ask for their names, phone numbers, addresses, and any other relevant contact information. Contact information can also be immensely useful if the witness moves to another city or state.
How a Personal Injury Attorney Could Help
An attorney could help parents decide what to do following a daycare injury in Washington DC. By contacting a lawyer, parents and their children can better understand their legal options and their chances of winning a case in court. Experienced attorneys may be able to provide high-quality legal advice and guidance before and during legal proceedings. They could also help parents file a civil case against a daycare.
Deciding to file charges against a daycare can be a daunting task. Often, daycares will hire their own lawyers to fight back against any accusations. If this occurs, an attorney may be able to help gather additional evidence, interview witnesses, and perform in-depth legal research.
In some cases, daycares will offer settlements in hopes of avoiding the negative press. A settlement, which is a sum of money offered to the plaintiff in exchange for the dropping of charges, may be worth considering. If a settlement is offered, an attorney could help parents decide if it is worth accepting.
Talk to an Attorney to Find Out What to do After a Daycare Injury in DC
If you do not know what to do following a daycare injury in Washington DC or anywhere else, you are not alone. The prospect of taking on a daycare can be overwhelming, and you may not be sure if you have a case. Luckily, a skilled attorney may be able to assist you and your child in filing suit.
Contact a local attorney today to find out if you have a valid personal injury case.