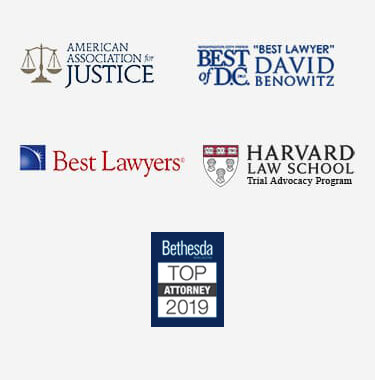 Signs of Child Care Negligence in Washington DC
In the United States, the vast majority of childcare centers are committed to providing excellent care to children. Unfortunately, some daycares are more concerned with their profits and may put money above the care of children. Sometimes, these daycares are responsible for neglecting children and failing to provide them with the care they need.
If you believe your child was neglected while in a daycare, you may have a valid legal claim. Neglect can leave more than physical scars, but mental ones as well. When a child is neglected by a caregiver, they can lose their trust in adults completely. Reach out to an attorney today if you have noticed any signs of child care negligence in Washington DC.
Common Signs of Neglect in a Washington DC Daycare
Most parents know the signs of daycare abuse, but unfortunately, recognizing neglect can be significantly more difficult, especially if a parent does not know what to look for. Neglect is defined as failure to provide basic care to another person. This can include basic hygiene services, adult supervision, food, water, etc. Some of the most common signs of childcare neglect include:
Extreme thirst or hunger
Untreated scrapes, cuts, or other injuries
Diaper rashes
A need to go to the bathroom when picked up
Few childcare professionals on hand
Washington DC daycares must hire an adequate number of staff members so they can provide excellent, consistent care to the children they are entrusted with. Untreated injuries can also be a sign a child has been in contact with a dangerous object or harmed by another child in an unsupervised setting. If a parent suspects their child is being neglected, they should speak with a professional or supervisor immediately. 
Signs of a Neglectful Staff Member
It is often impossible to tell if a daycare is negligent solely based on appearance. Fortunately, there are several behavioral cues parents can look for. If a person notices any of the following behaviors, their child may be receiving subpar care:
When in the care of a staff member, the child frequently comes home with dirty or soiled clothes
The child exhibits fear in the presence of a certain staff member
The caregiver frequently gives excuses for scars, scratches, and other injuries
The staff member is never around or near the children
The staff member frequently has a defensive attitude
Daycares, regardless of their size, have an obligation to hire only the best and most qualified workers. To achieve this goal, they must perform background checks, follow up with previous employers, and monitor employees regularly. Employees who violate rules or regulations should be terminated or disciplined immediately.
Speak with an Attorney Who Understands Child Care Negligence in Washington DC
Daycares who do not hire experienced or skilled workers can be held accountable for their conduct by an attorney who understands the signs of child care negligence in Washington DC. With the help of the right legal representative, parents could recover damages for medical bills and any emotional or physical damages their child sustained while in the care of a negligent caregiver.
If your child was harmed by a failure to give proper care, you could be entitled to compensation for the pain and suffering you and your child have endured. There is no excuse for neglecting a child, and anyone who engages in such behavior should be held financially liable for their actions. Call to start your claim today.