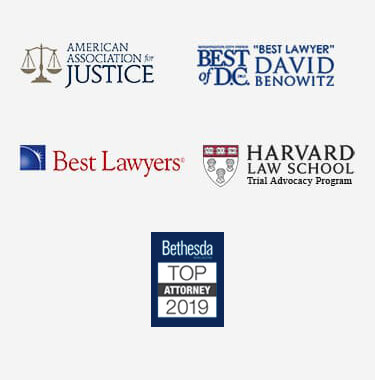 Washington DC Daycare Health and Safety Standards
Every day, thousands of parents in Washington, DC and millions around the country trust daycare providers to watch over their children while they go to work. People expect that these facilities will take active steps to not just provide basic safety but also to give children a chance to have fun and to learn.
Sadly, many daycare facilities in Washington, DC fail in this obligation. These failures can result in a variety of physical injuries and emotional traumas that have a magnified effect on young children. In an attempt to prevent this harm, Washington, DC law provides strict regulations concerning the supervision of children, discipline practices, and child/staff ratios, among others.
Washington DC daycare health and safety standards exist to protect children and to provide parents with peace of mind. Working with a skilled daycare negligence lawyer could help to evaluate the actions of daycare centers and to take appropriate legal action when a failure to meet these standards results in an injury.
Regulations Concerning Daycare Facilities
The Code of the District of Columbia §7-2034 requires every child development facility to obtain a license to operate. The District's mayor's office oversees this license distribution process.
To obtain a license, a facility must satisfy the criteria lain down by the mayor's office. An initial license application must include an inspection of the facility and its staff. Subsequent inspections will examine the facility for a variety of factors, including:
Having sufficient age-appropriate supplies and equipment
Having sufficient storage space
Ensuring that all electrical outlets are covered
Keeping cleaning supplies out of the reach of children
Keeping a minimum of two feet of space between sleeping spaces
In addition to these core requirements to care for the wellbeing of children, all childcare facilities must also meet the relevant sanitation, building, and fire codes that apply to all commercial property. The Office of the Superintendent of Education oversees this licensing and compliance process. They help to ensure Washington DC daycare health and safety standards. In fact, a failure to follow these safety standards can result in criminal and civil penalties under DC Code §7-2046.
Options for Parents who Discover Violations of Washington DC Childcare Safety Violations
The first option for parents who suspect a failure to comply with DC health and safety standards is to file a complaint with the Officer of the State Superintendent of Education. Filing a complaint can trigger an investigation that may result in the facility facing the criminal and civil penalties discussed above. It may also serve to memorialize dangerous or negligent conditions that may lead to a child's injury.
Parents may also take matters into their own hands by filing complaints for damages in a civil court. Every childcare facility assumes a duty to care for the children under their watch. This includes not just taking steps to ensure compliance with District laws, but also to prevent accidental harm that may affect children. A claim for damages can allege failures on a negligent level or bring complaints for intentional infliction of harm. As a result, parents of children can pursue claims for damages against daycare facilities that fail to meet their obligations to keep their children safe.
Washington DC Daycare Health and Safety Standards Exist to Protect Children
There is no exception to the rule that daycare facilities in Washington DC must act to protect the physical and mental wellbeing of the children in their care. This includes providing basic safety, proper food, safe staff to child ratios, and proper equipment. These regulations come from a combination of DC statutes and rules that are the product of the Office of the State Superintendent of Education.
Failures on the part of childcare facilities that lead to injuries can be the impetus for personal injury lawsuits. These facilities have an absolute duty to protect the welfare of children. A failure to do so can empower parents to demand compensation for their kids' injuries. An attorney could help to provide more information about Washington DC childcare health and safety regulations and how violations could lead to claims for damages. Contact an attorney today to learn more.