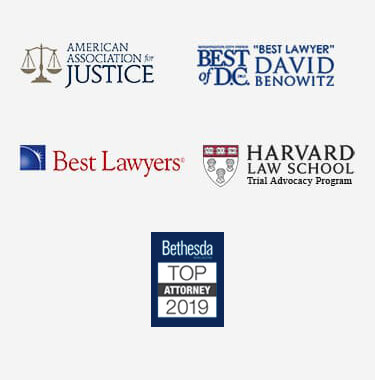 Types of Daycare Negligence in Washington DC
Millions of parents entrust daycares with the wellbeing of their children every day, and most of the time, this trust is never broken. Most daycares provide excellent care and support to children, but unfortunately, some do not. Often, these negligent daycares are more interested in money than the children they are tasked with caring for.
If you believe your child is a victim of daycare neglect, you may be able to get the justice you and your child deserve, as well as, financial compensation for your ordeal. No child should ever be neglected, and subpar caretakers should always be held liable for their actions. Reach out to a seasoned daycare negligence lawyer today.
Keep reading to learn more about the types of daycare negligence in Washington DC and how to spot them.
Signs of Neglect
There are numerous signs of neglect, but unfortunately, many of them may not be obvious to parents. Neglect can be hard to detect, primarily because it does not always result in bruises like physical abuse. However, if a parent notices the following signs, their child may be a victim of daycare neglect:
The child has unexplained bruises, bite marks, or other injuries; this could be a sign they are being abused by other children.
The child appears unkempt and dirty when picked up.
The child is constantly hungry or thirsty; this may indicate they were not fed.
The child exhibits strange behavior when the time to attend daycare or school arrives.
The child regresses in potty training or other behavioral milestones.
All of the signs above can indicate neglect, and if a parent notices any of them, they should speak with the daycare owner, manager, or director immediately.
Reasonable Standards of Care
When a daycare accepts an enrollee, they are required to provide a reasonable standard of care when watching the child. To do this, they must take rational steps to ensure the safety of their enrollees to an understandable degree. If a daycare fails to do this, they can be sued for negligence if the child is injured as a result. To prove a daycare was negligent, parents and their attorney must prove the daycare did not provide a reasonable standard of care.
Proving a daycare failed to provide the care a child needs can be difficult, but if a parent succeeds, they may be entitled to some form of financial compensation. This compensation can be used to cover medical bills and any other expenses incurred by parents. It is also meant to compensate the child for any physical or psychological suffering they may have endured at the hands of a caretaker or another child. A dedicated attorney could help a parent with filing a claim and recovering compensation.
Types of Daycare Negligence
Many types of daycare negligence in Washington DC occur on a regular basis. If a daycare engages in any of the following behaviors, they may be negligent:
Purposely understaffing or refusing to hire qualified caretakers
Failing to perform extensive background checks on employees to ensure they are qualified to work in a daycare setting
Leaving children unattended or in the care of other children
Failing to attend to the basic needs of a child (ex: failing to feed, bathe, change, or instruct a child)
Leaving dangerous objects such as cleaning products within the reach of children
Daycares must always be sure to hire an adequate number of employees, and employees with criminal records or a history of harming children should never be hired.
Contact an Attorney Who Understands the Daycare Negligence in DC
Daycare negligence is a serious problem that should never be tolerated by a facility. Daycares have an obligation to provide the best care possible to the children they are responsible for, and when they fall short, they must be held to some sort of standard. They should also be forced to compensated neglected children and their families.
Contact an attorney who understands the types of daycare negligence in Washington DC today.