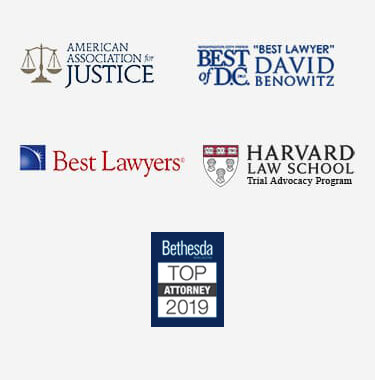 Washington DC Daycare Liability for Accidents and Injuries Lawyer
The vast majority of parents naturally assume daycare facilities have the best interest of their children in mind. Such an assumption is safe in many cases, but no matter how secure a daycare claims to be, preventable accidents can still occur. When avoidable accidents do happen, often, daycares can be held financially liable for negligent and reckless behavior.
No one deserves to receive a call from daycare about an injury, but if your child was injured while in a childcare facility, you must consider your legal options extensively. You may be entitled to reimbursement for medical bills, lost wages, and the pain and suffering sustained by your child. Reach out to a Washington DC daycare liability for accidents and injuries lawyer before it is too late.
Common Daycare Accidents 
Most people consider daycares and other childcare facilities to be relatively safe. Most of the time, such facilities are secure and operated by safety-oriented administrators and employees. Unfortunately, even in safe environments, accidents can still happen. Daycare accidents are more common than many people think, and they can take numerous forms, including:
Fingers and hands getting caught in doors
Children consuming poisonous substances
Children with allergies receiving prohibited food items
Accidents due to negligence or a lack of supervision
Falls from playground equipment or changing tables
When an accident occurs, parents should speak directly with a Washington DC daycare liability for accidents and injuries lawyer as soon as possible. The longer a parent delays seeking legal help, the more difficult it will be to obtain compensation. 
Daycare Standards of Care
In most jurisdictions, including Washington DC, daycare operators are required to obtain a professional license to operate. Before the opening of their childcare center, operators must review child care laws, complete various forms, and alter the floorplan of the facility to make it safe for children. Once these measures are taken, the operator will receive their license. Officials will periodically visit the facility to ensure the operator and employees are adhering to appropriate guidelines.
Daycare centers are obligated to provide a certain standard of care to everyone its workers are responsible for supervising. They are also responsible for ensuring the safety of each child to some degree, and if they fail to do so, it may be possible to hold them liable if an accident occurs in the facility.
Waivers and Product Liability Cases
When parents first enroll their child in daycare, they may be required to sign a liability waiver absolving the daycare of all responsibility in the event of an accident. Such waivers are primarily issued in an attempt to avoid frivolous lawsuits, and it may still be possible to hold a daycare liable in court if they engage in the act of gross negligence.
If a malfunctioning product causes a daycare accident, parents may still be able to obtain compensation from the manufacturer. Poorly made playground equipment, art supplies, and electronics pose a threat to children in daycares, and when they malfunction, they can cause severe injury or even death.
Manufacturers have a moral and legal obligation to ensure their products are suitable for consumer use before they reach the market. Unfortunately, some manufacturers prefer to release potentially dangerous products that will be used by millions of children nationwide.
Contact a DC Daycare Liability for Accidents and Injuries Attorney Today
If your child was injured while in the care of someone else, you may be entitled to compensation. Such compensation can be used to cover your medical expenses and prevent the caretaker from engaging in similar acts in the future. Your child deserves the absolute best, especially when it comes to daycare. Contact a Washington DC daycare liability for accidents and injuries lawyer today.