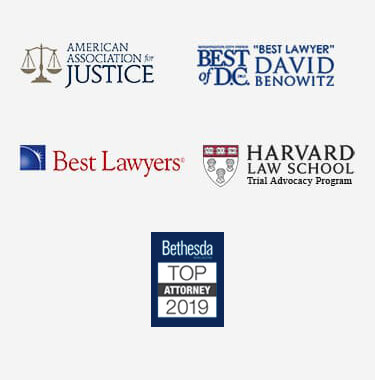 Leesburg Wrongful Death Attorney
It is difficult to think about financial matters when a loved one has recently passed away, but if your loved one's death resulted from another party's negligence or harmful conduct, your family may be eligible for compensation that can ease the burden of medical bills, funeral costs and other financial hardships. A Leesburg wrongful death lawyer can advise your family during this painful time and can be your best advocate in seeking the compensation to which you may be entitled.  Though no amount of financial recovery can make up for the untimely loss of a loved one, our team of experienced personal injury lawyers can help ease the financial losses, for both the immediate aftermath of your tragedy and in the future.
Common Wrongful Death Claims
The following are some of the most common kinds of accidents which result in wrongful death claims:
medical malpractice
motor vehicle accidents
workplace accidents
drunk driving incidents
dangerous drugs and products
accidental poisoning
unintentional falls
irresponsible gun ownership and negligence on the part of caretakers
When you work with a Leesburg wrongful death attorney, he or she will carefully examine all the facts of the incident to determine how you might go about effectively filing for damages. Each situation is unique, which is why it's important to work with a wrongful death lawyer in Leesburg who has experience across a variety of cases.
Prevalence of Accidental Death
Sadly, accidental deaths are all too common, with the Centers for Disease Control and Prevention reporting accidental death as the 4th leading cause of mortality in the U.S and the first leading cause of death for children age 1 though adults age 44. In fact, in 2013, there were more than 130,000 accidental deaths in the U.S. and nearly 3000 accidental deaths in Virginia – a high figure when compared with some other states. Actual figures may in fact be higher, since many medical malpractice deaths may not be reported as accidental.
Proving Causation
If you believe someone else is responsible for causing the accident or injury that led to your loved one's death, your Leesburg wrongful death attorney will seek to prove that if not for the responsible party's actions, your loved one would not have died, and that those actions were negligent, reckless, outrageous, or willful and wonton. In the case of a medical malpractice action, a Leesburg wrongful death lawyer will try to prove that the doctor's behavior fell below the reasonable and accepted standard of care.
Many wrongful death claims are brought under the theory of negligence, but wrongful death actions are also appropriate in the case of intentional actions, like assault or homicide, and in certain breach of warranty and product liability cases.  Wrongful death is a statutory creation, meaning that this cause of action did not exist at common law.  Thus, the relevant statute, Virginia Code Section 8.01-50, is construed very strictly and the case law interpreting this statute.
Nuanced Virginia Law
Virginia law makes it more difficult to recover for product liability claims, requiring that plaintiffs establish that the defendant acted negligently, instead of automatically allowing recovery under a "strict liability" theory. However, an experienced Leesburg wrongful death lawyer can still pursue a wrongful death claim based on negligence, if a dangerous or defective product caused your loved one's death.
Wrongful Death Damages
Wrongful death damages typically focus on the losses suffered by the deceased person's family, including the remaining medical bills and funeral costs that must be paid, the loss of your loved one's wages and financial contribution to your family's support, and the extensive emotional damages, such as pain and anguish, mental duress, and the loss of your loved one's companionship, comfort, advice and counsel.
Filing a Wrongful Death Claim
Just as your relationship with your lost loved one is incomparable, no two wrongful death claims are the same. The ultimate fact finder, whether it be a judge, jury, or mediator will examine the unique nature of your relationship with your loved one and the extent of the loss of that relationship.
Your experienced Leesburg wrongful death lawyer will seek to establish the unique depth and heartbreak of your lost relationship for the court, often through pictures, letters, and witness testimony, including that of grief experts and, if you feel able, your own testimony. No one knows better than you do the anguish and despair of losing a loved one through someone else's hurtful actions.