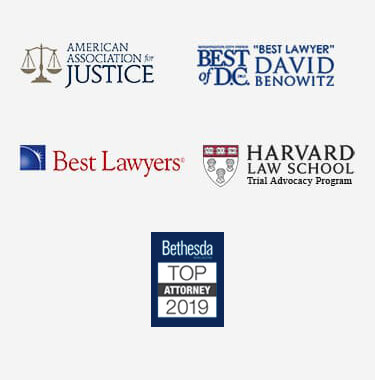 Leesburg Slip and Fall Attorney
A slip and fall accident occurs when someone slips, slides, trips, or falls due to dangerous conditions. If you have fallen on someone else's property because of wet floors, clutter or debris, dilapidated conditions, icy walkways, or for any other reason, a Leesburg slip and fall lawyer may be able to help you.  You may be eligible for compensation for your injuries by working with an experienced local personal injury attorney. Compensation may be obtained to make you whole for any medical bills, lost wages and other damages incurred as a result of someone else's negligence.
Elderly Slip and Fall Cases
Unfortunately, older adults are more likely to suffer a slip and fall injury than the younger population. In fact, falls account for the primary cause of both deadly and non-deadly injuries among seniors, according to the Centers for Disease Control and Prevention. In 2013, there were about 2.5 million falls for which older adults sought medical treatment and about 734,000 required hospitalization. Older adults are more likely to suffer serious injuries, and those injuries typically take longer to heal.
The rate of injuries from slip and fall accidents among older adults has risen in recent years, however, slip and fall accidents can seriously injure anyone.  Young or old, if you have been injured in a fall because of the negligence or intentional act of another, you may wish to contact a slip and fall lawyer in Leesburg to see if you have cause for legal action.
Fall-Related Injuries in Leesburg
Many people who fall suffer from serious injuries, like broken hips and other bones, lacerations, and head traumas, including traumatic brain injuries. In fact, falls are one of the most common causes of traumatic brain injuries and slip and fall victims who suffer these traumas are most likely to die from their injuries.
Filing a Slip and Fall Claim in Virginia
If you or a loved one have been injured in a slip and fall accident, it is important to seek medical treatment right away, and then contact an experienced Leesburg slip and fall lawyer. If you are able to do so, it would be wise to take pictures of the area where you fell and of what caused you to fall. Try to get contact information for any witnesses who saw the accident occur.  If the fall occurred at a business or corporate location, you or a trusted friend or relative should contact the property manager to make sure an incident report is filed and important evidence, such as security camera footage, is preserved.
You may also want to consider saving the clothing and shoes you were wearing at the time of the fall, in case they can provide any evidence about what type of liquid or debris you slipped in, and how badly you fell.
Virginia Statute of Limitations
One reason it is so important to contact a Leesburg slip and fall lawyer as soon as possible after the incident is because in Virginia has a strict statute of limitations for pursuing a personal injury claim.  With few exceptions the statute of limitations, or time limit, for filling a slip and fail claim is two years from the date of injury.
Some injuries may take a while to appear and you may not realize you are injured right away. However, the time limit begins when the fall occurs, and you will need to consult an experienced Leesburg slip and fall attorney who can advise you as to how to preserve your rights to seek compensation for your injuries.