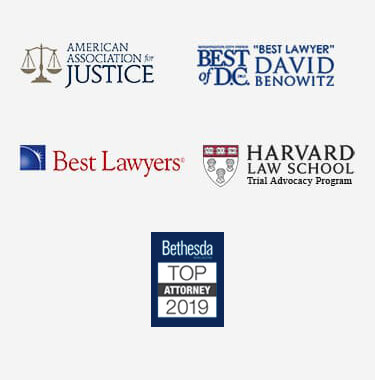 Leesburg Nursing Home Abuse Lawyer
When nursing home abuse or negligence occurs, nursing home residents suffer unnecessary and avoidable physical injuries and psychological trauma. If you or a loved one has been harmed by nursing home abuse or neglect, it is pertinent to contact an experienced attorney immediately. A Leesburg nursing home abuse lawyer can help protect the rights of nursing home residents, and recover for them and their families the compensation they deserve.
Nursing Home Abuse and Neglect
Neglect and abuse are not the same, although they are closely related and are both harmful.
Abuse – Nursing home abuse is the intentional infliction of pain or harm. Forms of abuse include physical abuse, mental abuse, verbal abuse, psychological abuse, sexual abuse, and intimidation.
Neglect – Nursing home neglect is a failure to care for a resident patient in a manner that avoids harm and pain, or the failure to react to a situation that may be harmful. Neglect may or may not be intentional. A poorly trained aide with good intentions may not know how to provide proper care.
Abuse and neglect of nursing home residents often goes unnoticed. The sooner the intervention of an experienced Leesburg nursing home lawyer occurs, the sooner issues of abuse and neglect can be properly addressed and stopped. There are issues of compensation for the harm done, but first and foremost is the need to intervene and help the person sought to be protected.
A Leesburg nursing home abuse lawyer can use his or her experience to determine exactly which sort of neglect or abuse was inflicted on an individual. An attorney can also conduct an interview with the victim and/or staff members, as well as compile all necessary documentation to be used as evidence of wrongdoing.
Negligence
Nursing home cases are negligence cases. This means that the nursing home was negligent in allowing the abuse to occur.
This type of negligence may be negligence in provision, negligent training, negligent retention of employees who have a bad service record, and even negligent hiring of those employees.
It may also be negligence in the day-to-day care of the patients, including failing to meet certain standards of the industry for monitoring. An example of this is bedsores. Within the industry, there is a way to avoid patients getting bedsores by cleaning them on a daily basis, rotating them if bedridden, and other factors. When a patient comes before their family members with a multitude of sores and the nursing home says this is typical, family members should be quite suspicious.
Injuries To Look For
It is important to understand and recognize the warning signs of nursing home abuse or neglect. Commonly recurring nursing home injuries and maladies that may be warning signs include:
Falls and fractures
Bed sores
Malnutrition or dehydration
Weight gain or loss
Gangrene (and other infections)
Septic shock
Aspiration pneumonia
Sexual assault
Wrongful death
These injuries and maladies are not conclusive proof of nursing home abuse or neglect and can occur for a variety of reasons. But these are common warning signs that a problem may exist.  As your Leesburg nursing home abuse attorney will explain, it's exceedingly important to provide documentation of any wrongdoing in the form of medical reports and bills, emails, phone records, or anything else that might help to demonstrate that abuse or neglect have occurred.
Benefits of an Attorney
Nursing home cases are complicated. There are a variety of different ways in which a nursing home attorney can assist an injured party and their family in achieving compensation for the damages suffered as a result of the abuse.
An experienced Leesburg nursing home abuse attorney has the resources, experience, investigative techniques, and the legal knowledge to assist the family in achieving just results for their loved one.
Dealing With Insurance
Attorneys are skilled in dealing with insurance companies. Insurance companies, by their very nature, make their money by collecting premiums and not paying out claims to the extent that is demanded.
An experienced nursing home attorney that deals with insurance companies handling nursing home policies on a regular basis can help maximize their client's compensation by understanding what the case is worth. This includes understanding how insurance companies think, how they value cases, and how they negotiate.
Nursing home attorneys are experienced in dealing with insurance adjusters and claim agents on a daily basis, understanding what they have to offer, what can and cannot be negotiated, and how to maximize your loved one's claims.